Thursday, 12 October 2017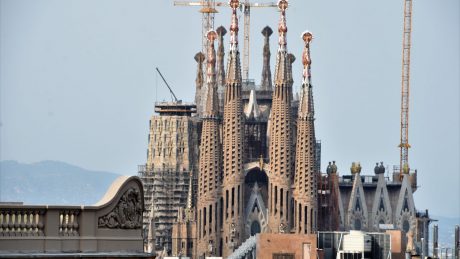 Exploring Barcelona's views from Bar Terraces
Barcelona is beautiful from any angle, but after visiting too many times I was looking to do something different on my last visit. My friend Ali suggested to enjoy the city skyline from rooftops and terrace bars around town.
We didn't waste a minute, I couldn't think of anything better than enjoying Barcelona breathtaking views over a Cava or Mojito!
These few I will be happy to recommend
Our first stop was Terraza Martinez in Montjuic, a famous hill in this city. We had a delicious lunch overlooking its famous port. To enjoy these views you must reserve a table as it is extremely popular,  'balcones' (balcony tables) is the side you need to book. 'Arroces' (rice dishes) are not to be missed.
De Luxe Hotels Terraces
Next visit it was for an after meal coffee at the Ohla Barcelona Hotel  terrace in via Laitana. From this rooftop you will have the perfect view to admire Barcelona cathedral and roof tops of the old Gothic quarter.
In Paseo de Gracia we had our after meal 'digestivo'  Condes de Barcelona Hotel . Best Pacharan on ice while enjoying exceptional views. The most iconic a Gaudi famous buildings, Casa Milá or 'La Pedrera' as it is most popularly known.
Nearly opposite is a beautiful  terrace, the Roca Bar, in the equally beautiful five star hotel, Omm Hotel We were kindly invited to a glass of Cava by the most friendly of sales manager, 'moltes grácies' Marta!
Our last visit, the recently opened rooftop  The One Hotel . This was probably the best rooftop as it has a very privileged position. You can almost enjoy 360 degrees views of Barcelona skyline and its most famous landmarks including the 'Sagrada Familia'. If you enjoy landscape photography as much as I do this is your perfect terrace!
For itineraries, hotels and services please contact us at  info@ndlbeurope.com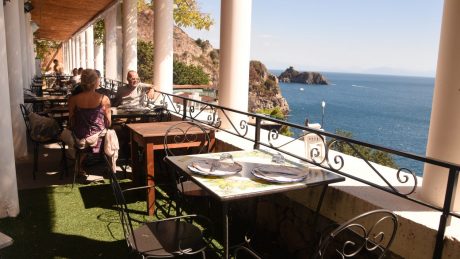 Amalfi Coast & Euroconca Ristorante
There is a wonderful little place and restaurant along the Amalfi Coast which I discovered years ago but is always difficult to visit. The road is so busy during the summer months that it can take up to 3 hrs to reach by car!
Euroconca Ristorante is in Conca dei Marini, a small village just between Amalfi and Positano. From Salerno it is only 25 kms drive but in high season the small roads are so busy that it can take forever to get there! This time we came up with a good solution: a boat trip instead! We left our rented car in Salerno and took a boat to Amalfi.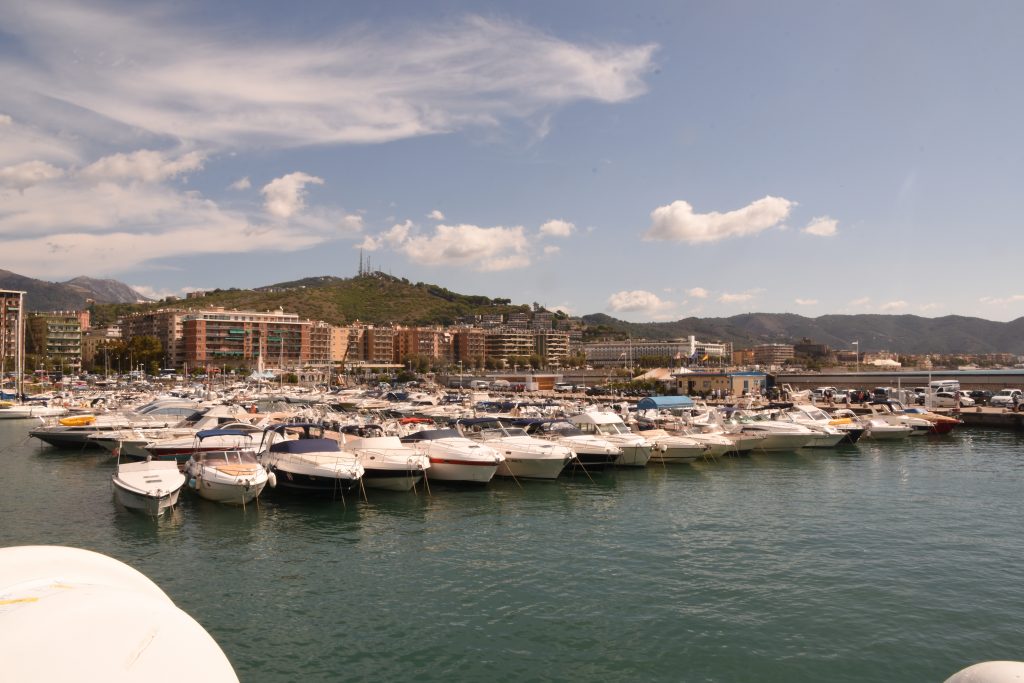 This is such an easy stress-free way to visit the 'Costiera'. From Salerno to Amalfi the boat take just 35 min and costs 8 euros per person each way. For some reason you cannot buy return, so you need to buy your return ticket on your way back. Seating on the upper level we enjoyed the views of all the little towns along the coast, Vietri Sul Mare, Maiori, Minori, Ravello among them.
A family Own local restaurant
Conca dei Marini is just 4 kms away from Amalfi, around 25 minutes on the local bus. Once arrived at Euroconca Restaurant we were warmly welcomed by brothers Massimo and Giuseppe Milo.  Massimo as a head chef creates delicious dishes with fresh fish and local products, Giuseppe produces the charm as front of the house.
As 30 people were on their way for lunch, they rushed us to their beautiful terrace so we could have a good table and what a view we had! When you sit down and look to the majestic scenery you don't mind the long travel to get here!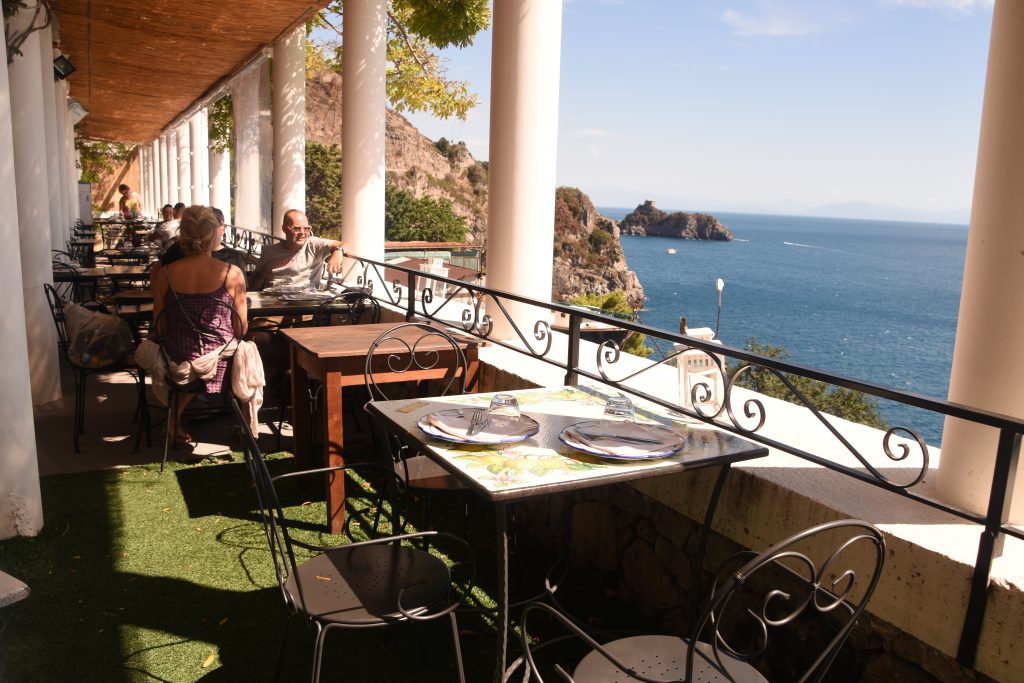 Fjord of Furore
After a wonderful meal and delicious local sparkling white wine, we walked 4 minutes down the road to visit Furore, another enchanting village next to the restaurant. Even if Furore is hidden in a fjord is quite a famous spot in the Amalfi Coast, every July an international diving competition takes place there.  I preferred to go all the way down in a more civilized way, taking the steps down to the lovely beach!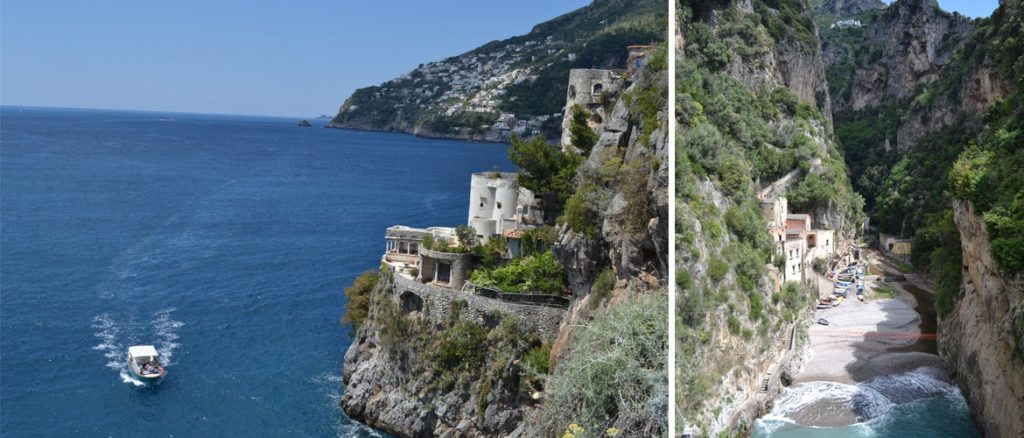 Amalfi for the boat back to Salerno
On the way back and just before we took the boat back to Salerno we had a quick stroll around Amalfi, definitely worth being among hundreds of people just to see the beautiful cathedral and Piazza del Duomo!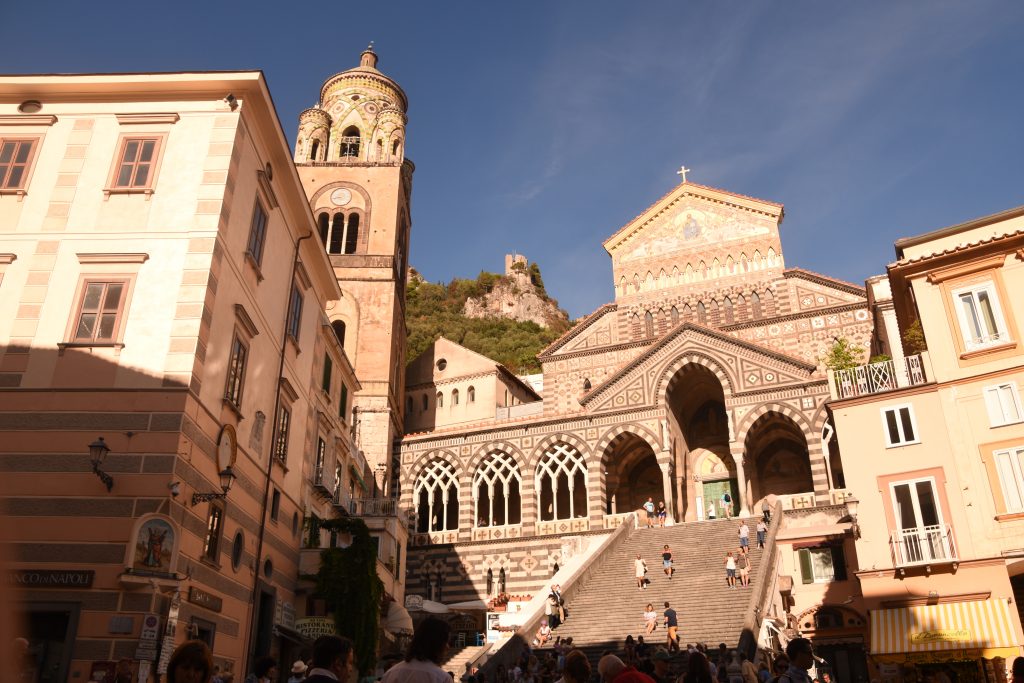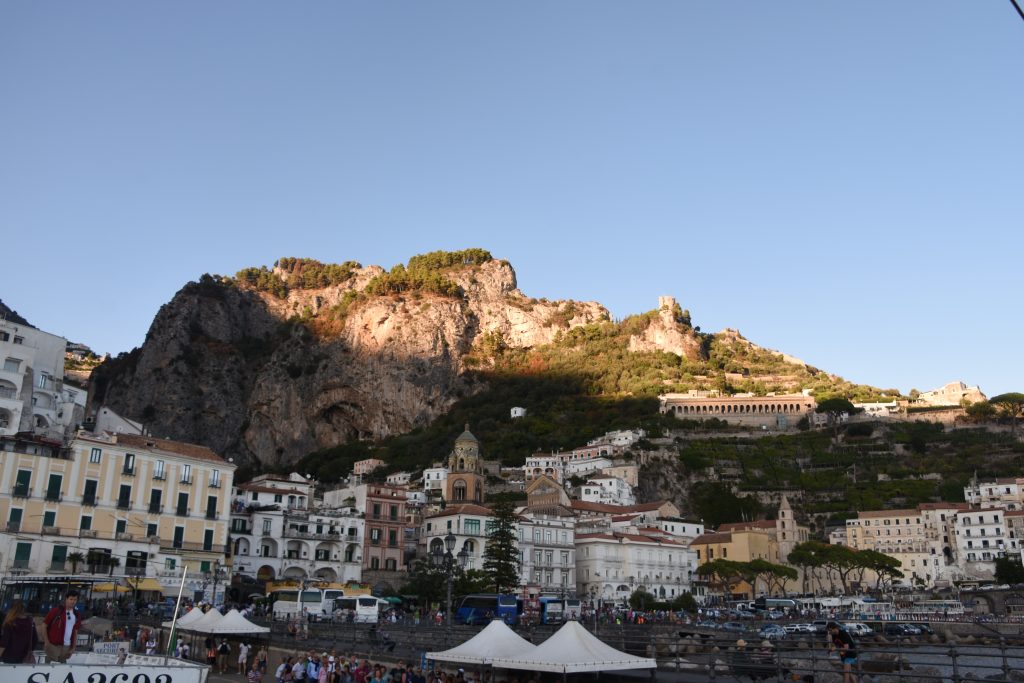 For itineraries, hotels and services please contact us at  info@ndlbeurope.com
Thursday, 05 October 2017
Going back to Termoli
It is something about Molise that keeps bringing you back. On my last visit I heard about  Tremiti Islands so I knew I had to come back to Termoli. Staying in Termoli is the best way to visit these Islands.
This time we stayed in a fantastic B&B in the centre of town, Dimora Monsignore  . It's very convenient, close to many bars, restaurants and the local port plus you can park your car right outside at no extra cost. Owners Nicola and his wife Tonia will provide you with a five-star service, delicious breakfast with gorgeous homemade cakes and bread. With prices from only 70 euros per room per night (in low season) it's a great place to stay.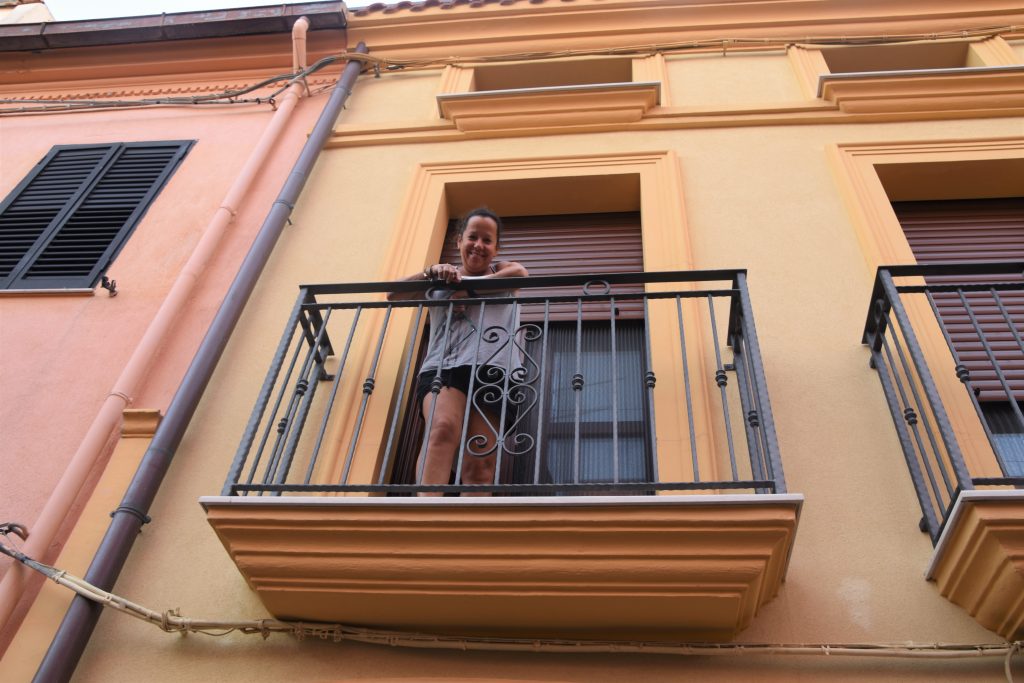 As mentioned in a previous post , Termoli is quite a small place, it just took 10 min walk to the beach.  Even in mid-September it was still quite warm and sunny. As expected the beach was almost empty, Italians consider 27 degrees to be too cold to be on the beach!
As the evening draw in, we walked towards the historical center. An 'aperitivo' watching Termoli's magical sunset is the best option. In this town there are many good choices for dinner but this time we eat at Trattoria Tipica L'Opera here you can find delicious dishes and wines typical of Molise at a very reasonable price.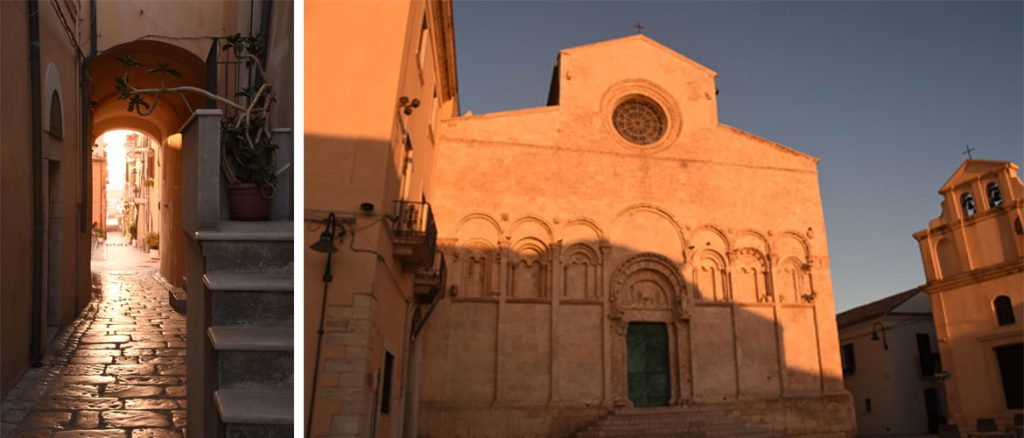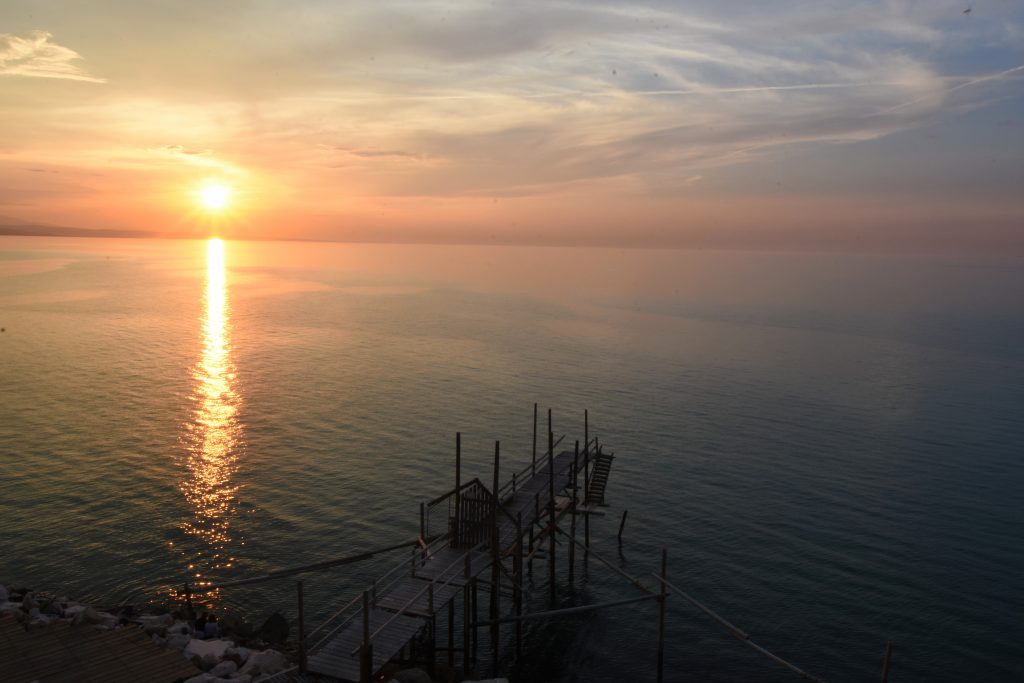 A day Tour to the Tremiti Island
From Termoli to the Tremiti Island a ferry ride is under one hour and boats departs as early as 8:40am. Thanks to Nicola we found Giusseppe, a very friendly captain with his boat 'Maria Grazia' based in the Tremiti Islands. For a full day around the islands including lunch and local wine Giuseppe will be happy to charge 60 euros per person. We were the only couple on his boat but he was kind enough to keep his word and took us out for the day.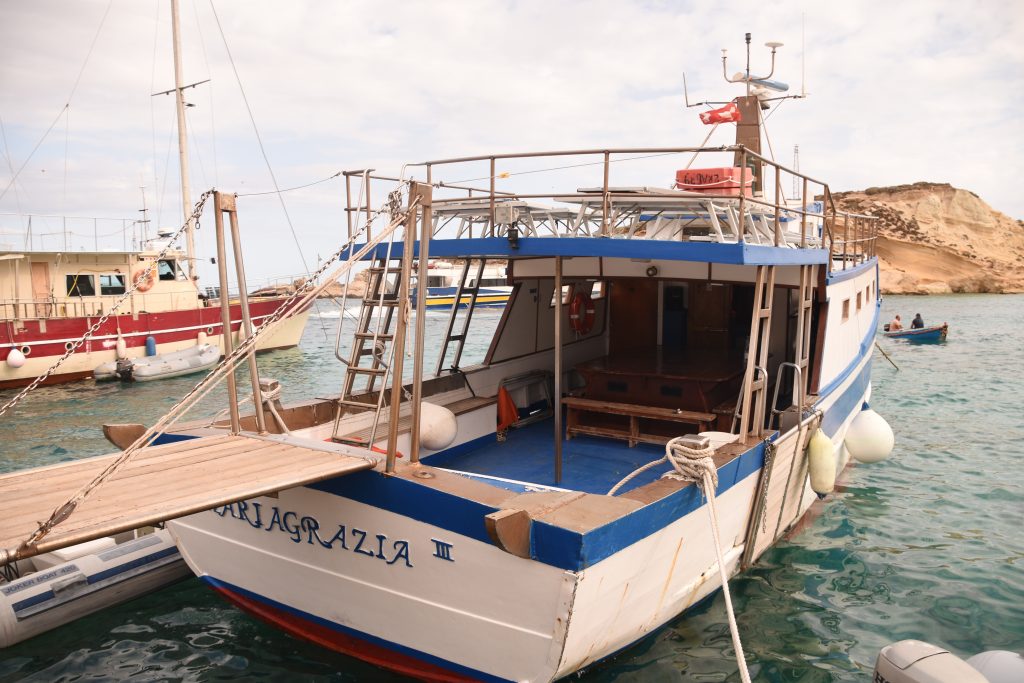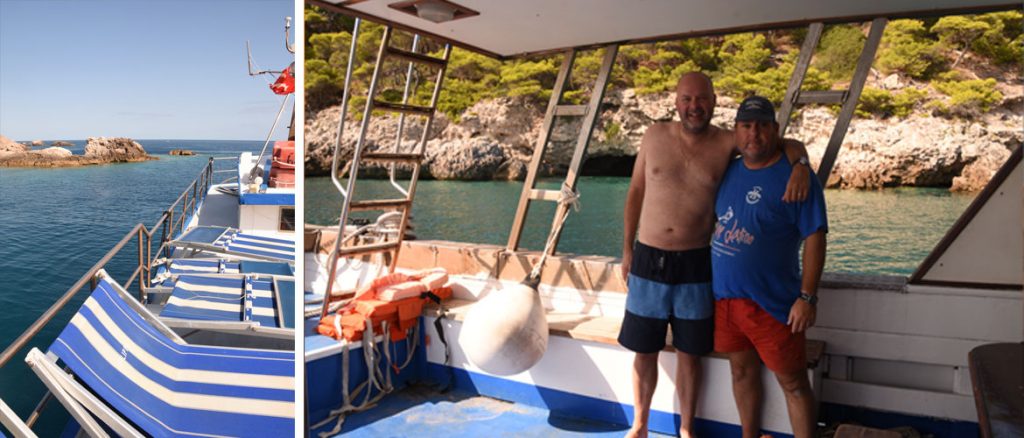 Where are the Tremiti Islands?
Tremiti Islands are in the Gargano Peninsula, in the province of Foggia, Puglia. It is the only archipelago in the Adriatic coast made up of several small islands, among them San Domino, San Nicola and Capraia Island. The waters are just the most majestic aquamarine, so clean that you will think for a minute you are sailing in the Caribbean! Our first stop was in the Island of Caprara just above the 'Padre Pio' statute under the 'Cala dei Pesci', a feast of beautiful fishes of all sizes and colors were all around the statute.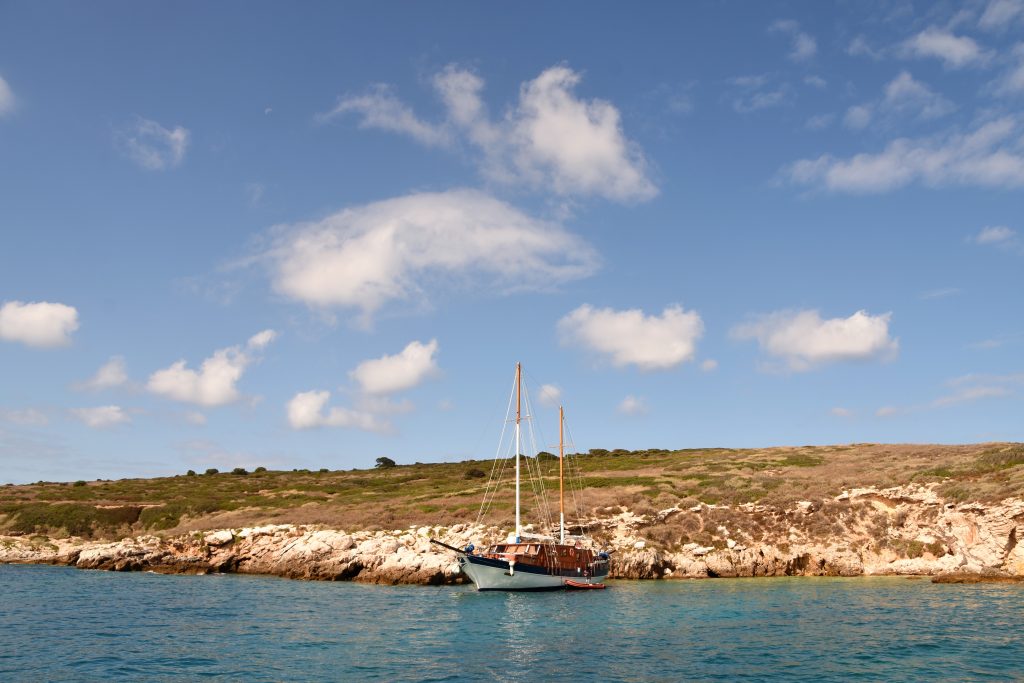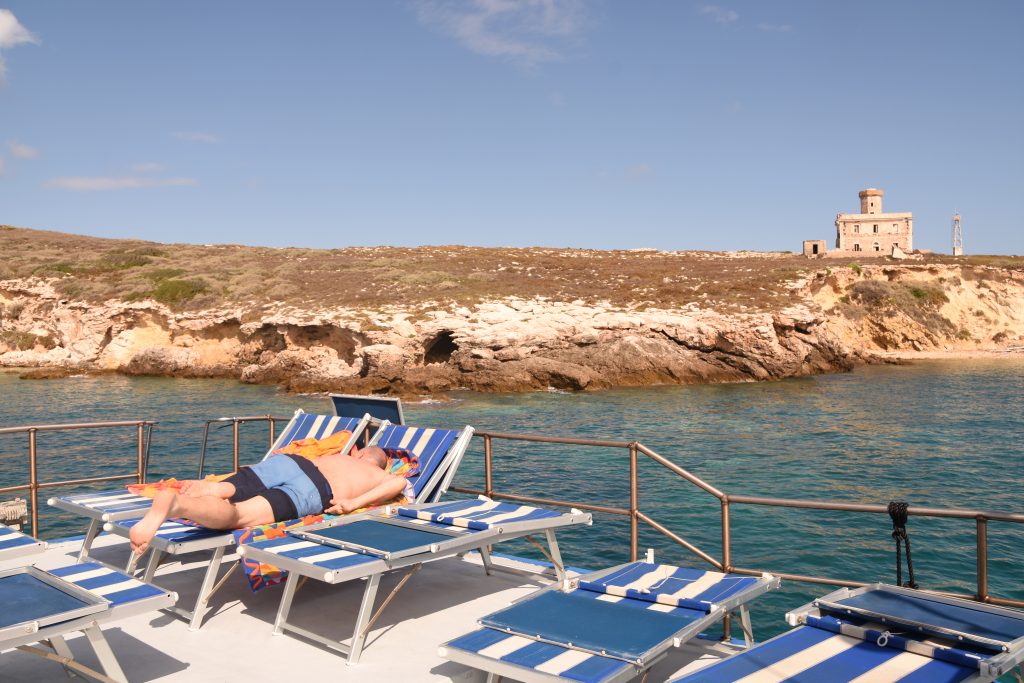 Our next stop was at the San Domino Island. Here we visited 'Grotta del Sale' (Salt Cave) where Giuseppe dropped anchor and cooked a delicious lunch while we were snorkeling. He served us with a local soup, the 'Tremiti Brodetto' a pasta based tomato fish soup, simple but utterly delicious! After a couple of jars of local wine and dessert we finished our trip going around the unique San Nicola Island, the smallest and most populated island of all. Here you can admire the Fortress and Santa Maria Abbey, which from our boat looked exactly like Casterly Rock from the Game of thrones!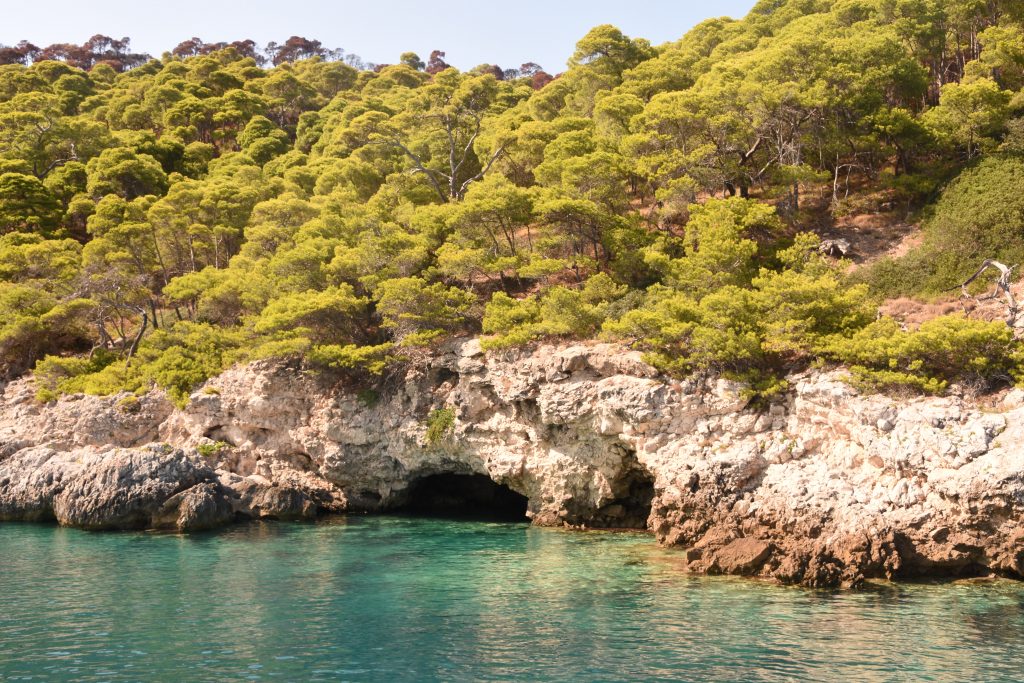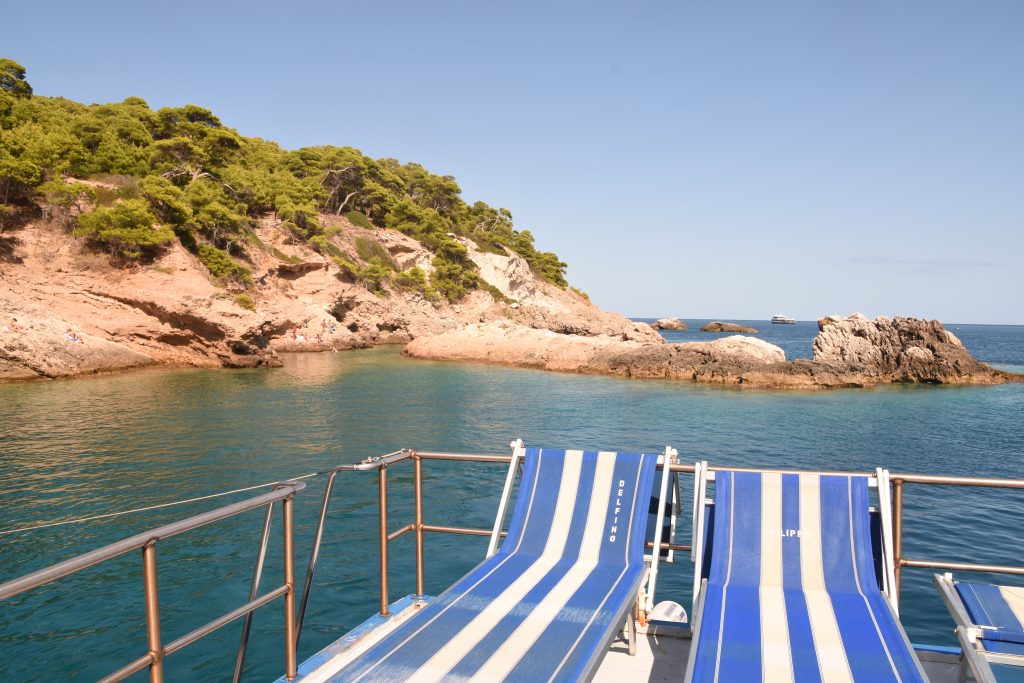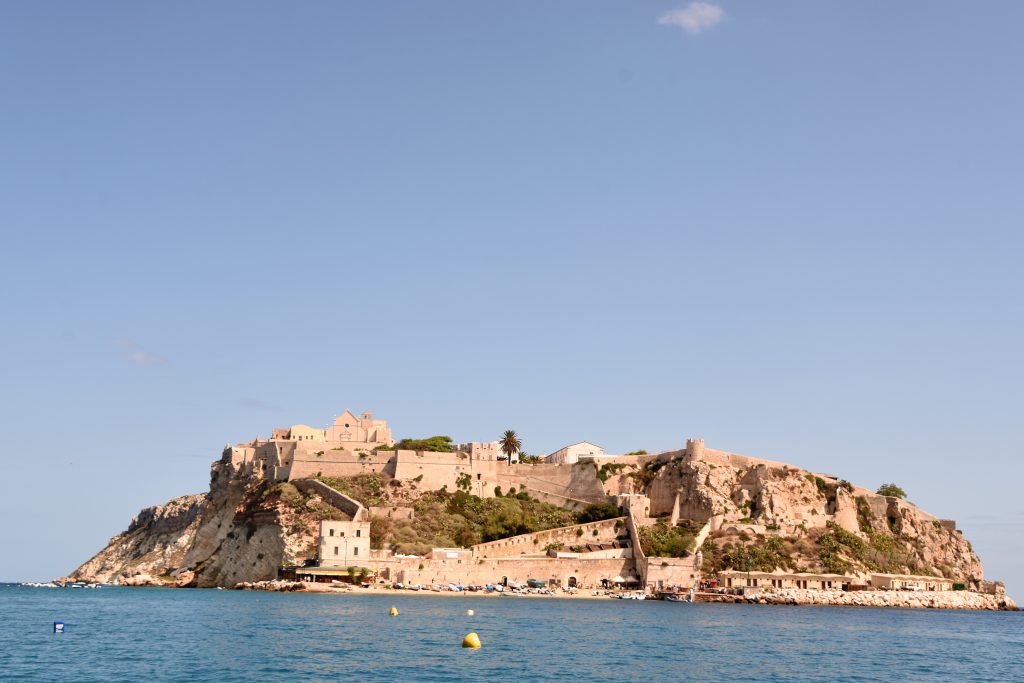 Recommended places:
Trattoria Tipica L'Opera – +39 0875 808001
Dimora Monsignori B&B – +39 327 872 3945
Captain Giuseppe 'Maria Grazia' Boat – +39.389.0304586
For itineraries, hotels and services please contact us at  info@ndlbeurope.com