BLOG & STORIES
Tuesday, 22 November 2016
I can't believe it was a BBC program 'Italy Unpacked' that made me think of planning a trip to Matera. I said I cannot believe it as I have been travelling to the south of Italy all my life,  my father was from nearby Campania
Matera is in the region of Basilicata, south of Italy. As our wedding anniversary was far approching I booked one night at the unique hotel Sextantio Le Grotte della Civita .This is an 'albergo difusso' (in Italy diffused hotels respect original heritage of the place) located in the most ancient Sassi of Matera, facing the Murgia National Park. With its 18 cave rooms, a breakfast room built in what is was originally a Rupestrian Church and astonishingly beautiful views over the rocky mountains, you won't find a better place to stay in this town!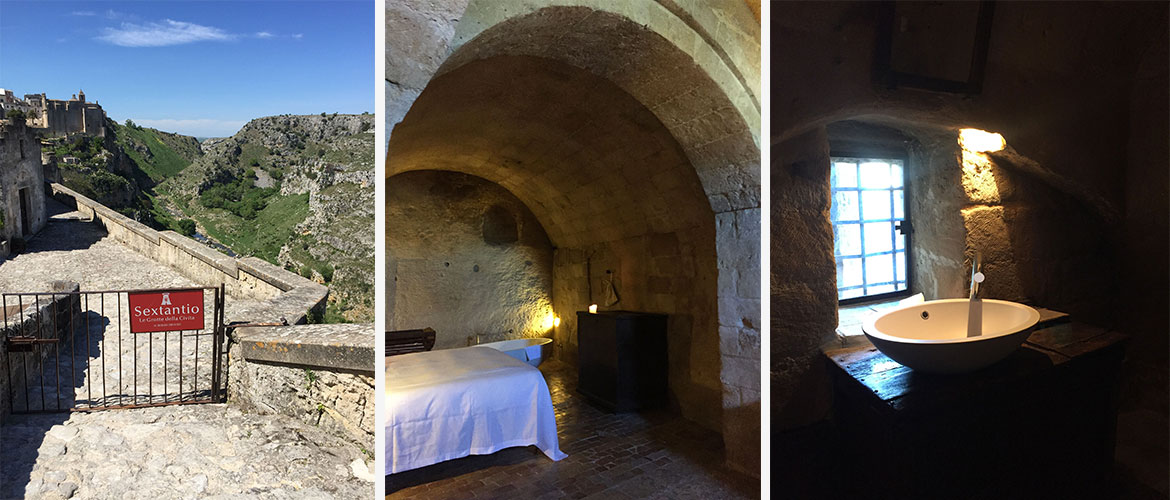 On arrival to Matera the first thing you notice are the 'sassi', the famous rocks of Matera that will leave you grasping for air and with a strong urge to discover every little corner of this ancient town. There are thousands of steps in Matera but after a few you will instantly realise why this small town in Basilicata was declared Unesco World Heritage Site in 1993.
"Matera has been chosen as European Capital city 2019, so just before everybody gets there hurry and book your holiday at this very enchanting place".
Matera is one of the most ancient towns in the wold, its history running from the early Iron Age up to the Greek and Roman empire. Situated on the top of a big hill, your first impression will be to be looking at a giant nativity scene. A labyrinth of old caves, houses, steps and beautiful churches are divided into two main Sassos, 'Sasso Barisano' and 'Sasso Caveoso' The town centre is in Sasso Barisano where you will find the best views of this part of part of town looking down from the Piazza Duomo. Here you can visit the beautiful Duomo, the church of San Francesco di Assisi, or the Monastero di Sant Agostino where you can also take award winning pictures of this unique town.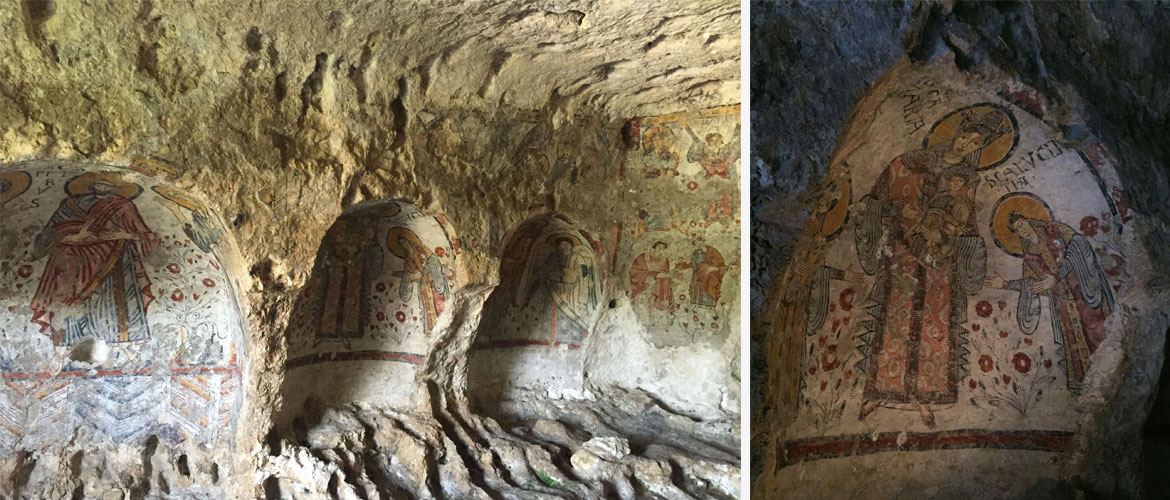 In Sasso Caveoso you will find a rich archeological area with a unique little rupestrian church, the Church of Santa Maria De Idris. This would be a good place to start appreciating what Matera rupestrian art is all about, graphical or sculptural works left in hillsides, rocks or in the walls of caves/grottos. From here you could walk all the way up to Piazza Giovanni Pascoli where you will find an ideal spot for panoramic pictures of this archealogical Sasso. In this piazza you can have a rest at the lovely Lanfranchi Caffe and walk along the very trendy Via Ridola. In this street you will find lots of artisan's shops plus another original church, the Chiesa del Purgatorio, a great example of Italian baroque style with spooky death images in the façade
A must when you visit Matera is a trip to the Crypt of Original Sin (La Cripta del Peccato Originale considered the 'Sistine Chapel' of the Rupestrian Art. Located 10 kms from the town center you will need a car or taxi to get to the meeting point, a petrol station just 1 km from the cave. After a little drive in the countryside and few steps down a small hill you will enter the most beautiful cave, with several frescos still in good condition dating from the 9th century. For thirty minutes you will listen to your guide talking about its history and explaining painting on the cave. You will be seated on the floor of the cave, so make sure you wear comfortable shoes and a cardigan, it can be quite fresh even in summer time.
On the way back to Matera you could stop at Dragone, few hundred meters from the cave, where you can try typical products and wines of Basilicata (residenza.dragone@gmail.com telf +39-0835-261740)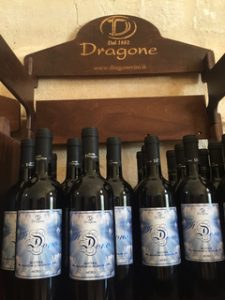 And on the food and wine subject there are a couple of restaurants worth mentioning: Osteria L'Arco  (telf +39-0835-334626) and Osteria Pico ( telf +39-0835240424) both in Sasso Barisano. At the Osteria Pico you most try the pasta 'fusilli ai peperoni cruschi' a delicious vegetarian pasta dish with typical peppers of Basilicata, I wish I ordered two portions!
Matera has been chosen as European Capital City 2019 so just before everybody gets there hurry and book your holiday at this very enchanting place.
More information about Matera in www.infosassidimatera.com or www.dicoverbasilicata.com
Welcome to NDLB!
It took a while but I am finally here updating my website. After over 20 year in the UK travel industry working on behalf of others, last October I decided to set up my own travel and consultancy company. It is still very early days, but I have been already involved in many interesting and challenging projects. Few of them as a hotel contracting consultant and few of them as a travel organizer and I must say I have enjoyed both roles immensely. 
As with all new ventures I can't wait to build a loyal client base. As a consultant, I will put my extensive network, contracting and managerial experience into securing the best hotels deals for you
As a travel organizer, I will be creating unique and distinctive tours for your groups. Using my in-depth knowledge of all corners of Europe I will tailor made each individual tour. We will fit any special theme or interest your clients request when visiting Europe
Finally, after travelling extensively all over Europe, I have decided to put into practice my journalist and photography skills. I would like to show you that there is much more to Europe than big capitals, with NDLB blogs I hope to uncover these hidden places for you to visit, discover and inspire you!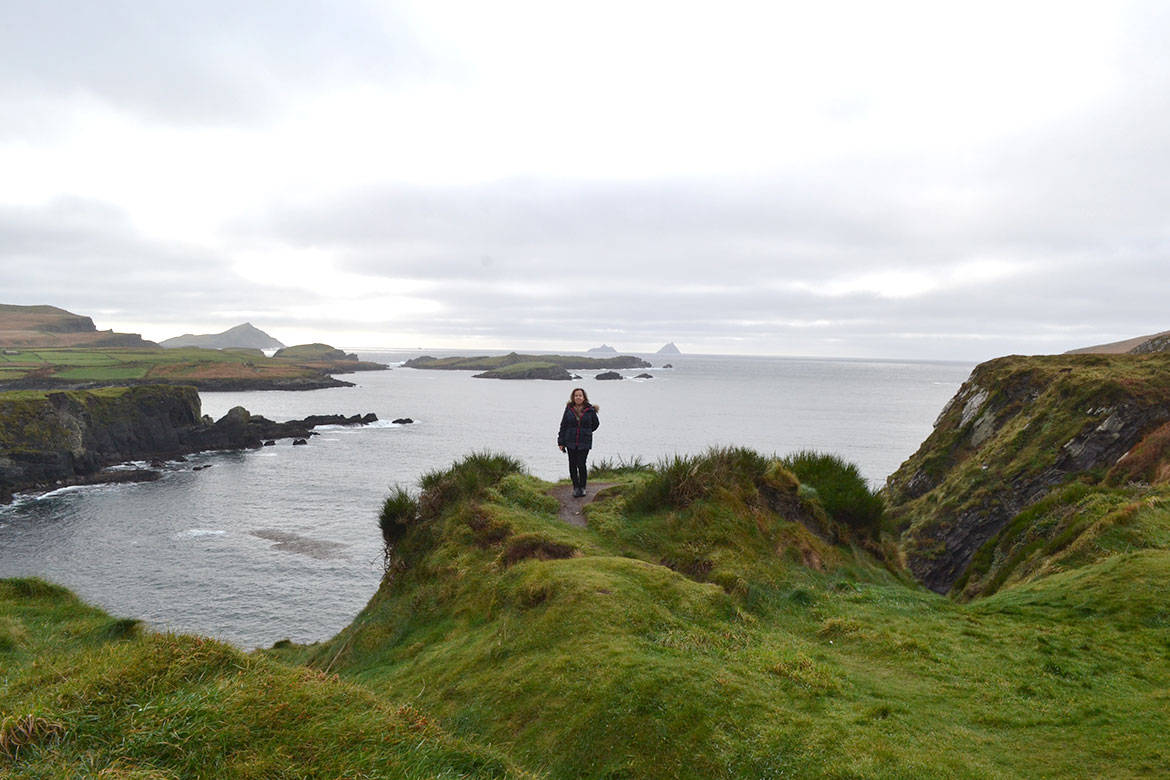 Wednesday, 07 September 2016
Where to stay in Lecce
For many years I used to book groups for a client in Lecce but never visited. Last summer well I could not avoid the trip, as we were very close by and very curious about why clients from as far as Australia were coming every year to Lecce.  So I decided to take a look
It took some convincing for the husband to get out of the hammock, but I packed our bags and booked a couple of nights at the very central and very beautiful Patria Palace Hotel  As this is where my clients were staying year after year, it was quite logical to start discovering Lecce from here.
The hotel is right in the middle of the historical centre, please make sure to use all your senses if you are driving. Your Sat Nav could land you right in the middle of the pedestrian zone and with an expensive fine, that's what we did and we were lucky to encounter a couple of very friendly carabinieri!
First Impressions
First thing you notice is the most beautiful golden light of the city. As most building and monuments were constructed with Lecce Stone, a yellow limestone which is one of the main city exports, when the sun is out everything seems to be glowing under a golden yellow light. The city is known as the 'Florence of the South' but this really doesn't do it any justice, for this is a city with its own most enchanting baroque character and beauty. A good place to start your stroll is at the Basilica di Santa Croce, situated a few meters away from the hotel. With this building you start appreciating the rich and amazing baroque style of the entire city, just looking at the elaborated façade will take plenty of time.

From there you can head towards Piazza Duomo by Piazza San Oronzo and Via Vittorio Emanuele II, were you will be right at the heart of the city. Plenty of shops, restaurants and cafes if you want a little break or appetitivo. Another monument to visit is the Teatro Romano, an open Roman theatre and if you are lucky enough you can catch a concert as many events take place during the summer months. A very unique museum is not far from there, the Museo Faggiano. This is a bulding that never intended to be a museum, it was the family home of Mr Luciano Faggiano. In 2000 he wanted to renovate the building as he intended to open a trattoria but he encountered some troubles with the toilet. As he was looking to fix the sewage pipe he started to uncover a subterranean world tracing back before the birth of Jesus. He is a very funny character and you can read more about his story at this link http://www.nytimes.com/2015/04/15/world/europe/centuries-of-italian-history-are-unearthed-in-quest-to-fix-toilet.html?_r=0 (Museo Faggiano, Via Ascanio Grandi, 56/58, tlf +39-0832-300528 )
Fashionable City
Most surprisingly it was to discover an array of fashionable clothes and jewellery designers continuing Italy's rich design tradition, so not everything in Italy comes from China after all! A couple of shops worth visiting are Sartoria Artigianale Atika where it's quite common to find the designer Mr Antonio Franco at his desk planning his original designs (Via Francesco Rubichi, 13, Lecce +39 0832 308428 http://www.atikasartoria.it/ ) If jewels are your thing then make sure to visit Maria Paola Barrotta at her studio in Via Arcivescovo Petronelli, 12 (http://www.mariapaolabarrotta.com/
Where to Eat
Food, well as with every time I visit a new place I think it's the best in Italy! Orecchiete pasta, Burrata Pugliese (a very soft cheese similar to mozzarella) fish and Primitivo wine are a must when you are here. A couple of restaurants to recommend: near the Duomo you will find Corte dei Pandolfi Restaurant, situated in a lovely little square with outside tables ( Corte dei Pandolfi, 3  http://cortedeipandolfi.com/ ) and if fish is what you fancy then head to  Pescheria con cottura near Piazza San Oronso, here you can choose your fish and they will cook it for you ( Via de Mocenigo, 23 Telf +39-0832-098366 http://www.pescheriaconcottura.it/ )
For more info on Lecce or Puglia check the website http://www.viaggiareinpuglia.it/hp/en