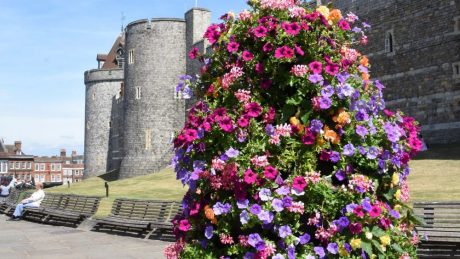 A solo una hora de Londres
Si quieres conocer el pueblo de la proxima boda real tienes que visitar Windsor & Eton.
Estos dos encantadores pueblos están a solo una hora del oeste de Londres, a orillas del Rio Támesis. Sus principales atracciones el Castillo de Windsor y el famoso colegio de Eton. Desde London Paddington o Waterloo podrás llegar al centro histórico de Windsor.
Windsor
El Castillo de Windsor es el castillo favorito de la Reina Isabel II y en donde pasa la mayoría de sus fines de semana. En su capilla, St George's Chapel,  se realizará la próxima boda de su nieto, el principe Harry con Megan Markle. Puedes visitar algunos de sus salones reales, corredores y la capilla de esta boda real en solo un par de horas.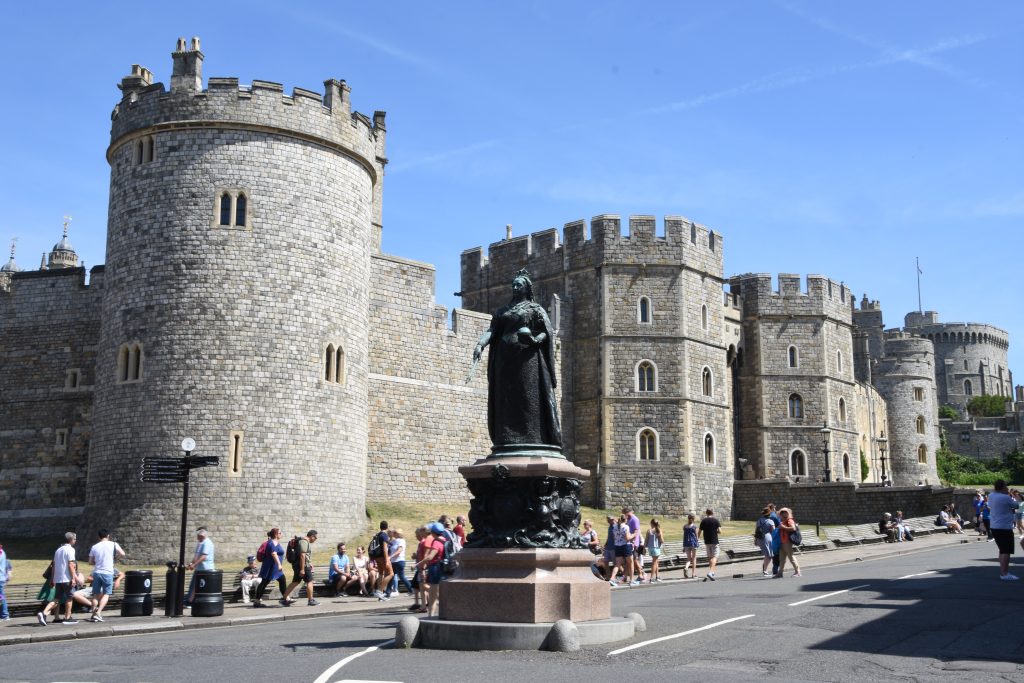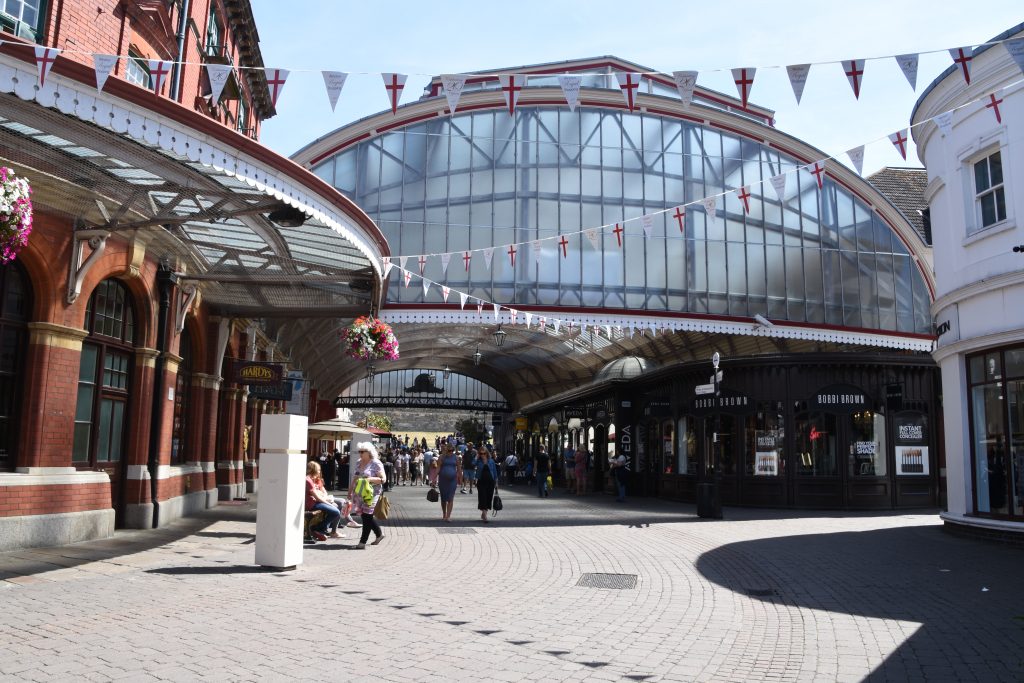 El centro histórico también puede recorrerse a pie en poco tiempo. Aquí puedes encontrar la calle más corta de Inglaterra, la calle de Queen Charlotte de apenas 15 metros y 80 centímetros!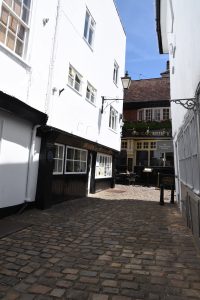 Además es un lugar ideal para hacer compras, infinidad de negocios se encuentran alrededor de su estación central y en la calle Peascod, desde las más populares tiendas a pequeñas boutiques independientes. También cuenta con una variada oferta de bares y restaurantes, mi favorito The Three Turns, construido en 1518 y al lado del edificio Guildhall.
Eton
Eton está en el lado opuesto. Un puente peatonal une a la Calle de Windsor con la Calle principal de Eton. Esta calles fueron protagonistas de grandes procesiones reales que venían desde Westminster en Londres.  La más famosa de todas el funeral de la que fuera la tercera esposa de Henry VIII, Jane Seymour.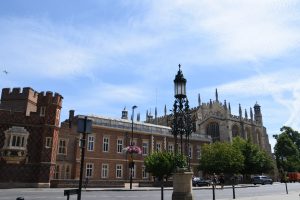 En Eton puedes disfrutar de la magistral arquitectura del famoso Colegio de Eton y su capilla. Entre sus más famosos ex alumnos el príncipe Harry y el futuro rey de Inglaterra el príncipe William.
Para itinerarios, hoteles y servicios contáctanos a info@ndlbeurope.com
Summer 2017: Fresh Air 17 in The Cotswolds (June 11 – 2 July 2017)
Summer in the UK comes and goes without notice, and as a mini-heat wave came upon us last weekend I decided to take my camera to one of the prettiest rural areas in England, Cotswolds!
The Cotswolds is a fairy tale area that lies pretty much in Gloucestershire and Oxford, approximately 90 min from London. The ancient medieval villages, rolling hills, crystal  water streams, thatched cottages, English gardens and flowers will suggest you are visiting Alice in Wonderland!
We headed towards the little village of Bibury to stay at The Swan hotel. The hotel is part of Cotswold Inns Hotels and it is right in the middle of the village.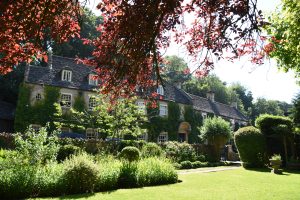 Getting there after 5 pm was perfect, we managed to enjoy the village without too many tourists around. Bibury is two small villages separated by the river Coln, on one side is Bibury and on the other side Arlington. In the Arlington side, you can visit what is probably the most famous photograph spot in the Cotswolds, Arlington Row.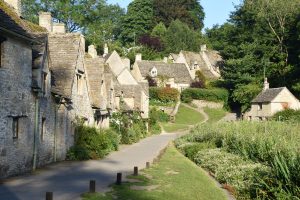 These cottages became an instant tourist attraction in 2014 after featuring inside every British passport. On the Bibury side we visited St Mary's church and walked past Bibury Court, probably the most amazing country house I've ever seen.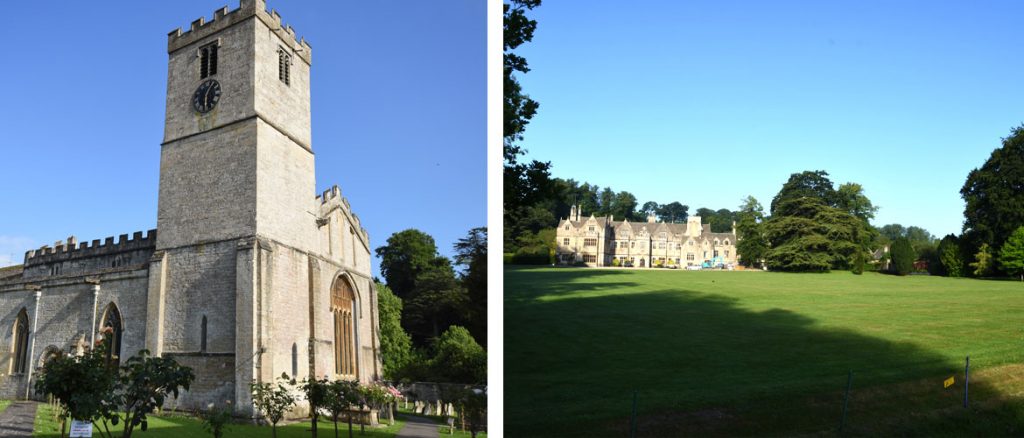 This gorgeous house dates from the 16th century, until recently a hotel but according to one of the many friendly locals it is now the private house of Sir Jonathan Ive, head of design at Apple. Apparently he bought the house in 2015, and renovations are underway until 2019!
The following day we briefly stopped at the New Inn B&B in the village of Coln St Aldwyns. We were trying to get a room for the Saturday night but sadly they were fully booked. Bella, the very friendly host, suggested us to visit her village, Quenington and  follow the signs to Fresh Air 17. Fresh Air? Isn't that everywhere in the Cotswold? Well not this one!
Fresh Air 2017  is a biennial sculpture exhibition in the grounds of Quenington Old Rectory, the private house of Mr and Mrs David Abel Smith. After paying a very reasonable entry fee, £ 5 each, we went into the grounds and gardens. They were quintessential English but full of contemporary sculptures, made the landscape surreal! Artists from all over the world are exhibiting and all sculptures are for sale. Students from various colleges are also invited to take part.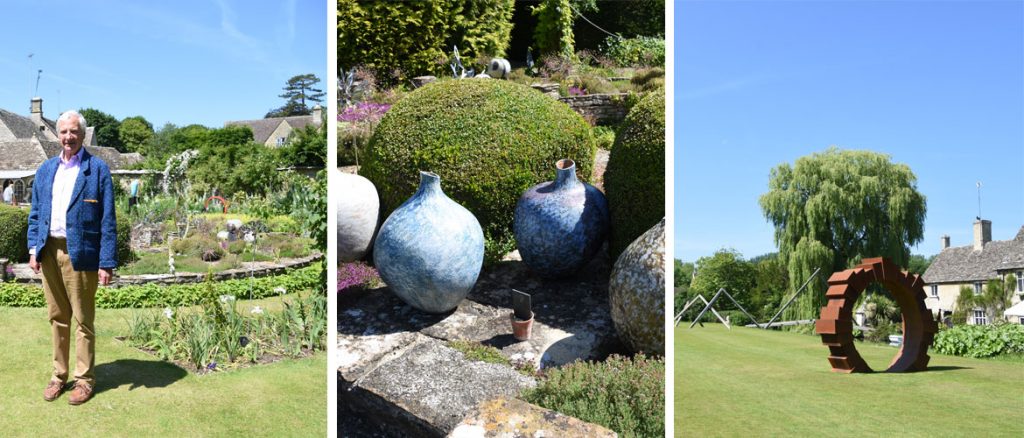 This unique exhibition has been growing steadily from its original 300 visitors in 1997 to over 14000 visitors in 2015. If you want to be one of the lucky ones in 2017 and see modern and cutting edge contemporary artwork in stunning outdoors you have the chance until July 2!
There is a very classy and beautiful pub close to this exhibition, so if you can avoid weekends you may be lucky to find a room at The Keeper's Arms
The Cotswold are extremely popular, and deservedly so, however just straying from the beaten track will rip fabulous rewards!