Thursday, 05 October 2017
Going back to Termoli
It is something about Molise that keeps bringing you back. On my last visit I heard about  Tremiti Islands so I knew I had to come back to Termoli. Staying in Termoli is the best way to visit these Islands.
This time we stayed in a fantastic B&B in the centre of town, Dimora Monsignore  . It's very convenient, close to many bars, restaurants and the local port plus you can park your car right outside at no extra cost. Owners Nicola and his wife Tonia will provide you with a five-star service, delicious breakfast with gorgeous homemade cakes and bread. With prices from only 70 euros per room per night (in low season) it's a great place to stay.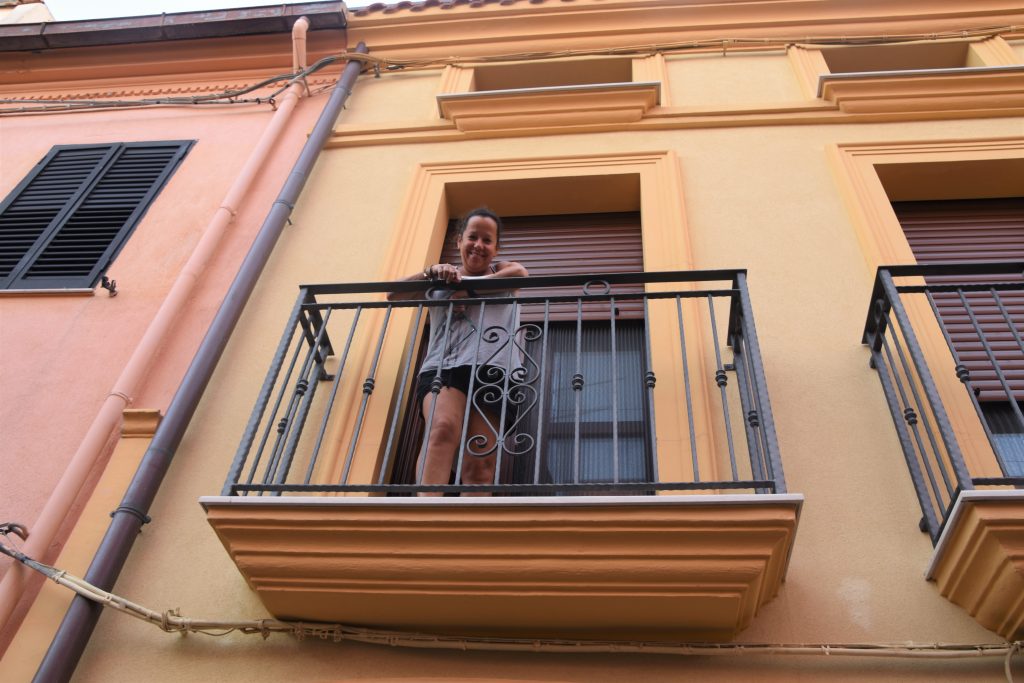 As mentioned in a previous post , Termoli is quite a small place, it just took 10 min walk to the beach.  Even in mid-September it was still quite warm and sunny. As expected the beach was almost empty, Italians consider 27 degrees to be too cold to be on the beach!
As the evening draw in, we walked towards the historical center. An 'aperitivo' watching Termoli's magical sunset is the best option. In this town there are many good choices for dinner but this time we eat at Trattoria Tipica L'Opera here you can find delicious dishes and wines typical of Molise at a very reasonable price.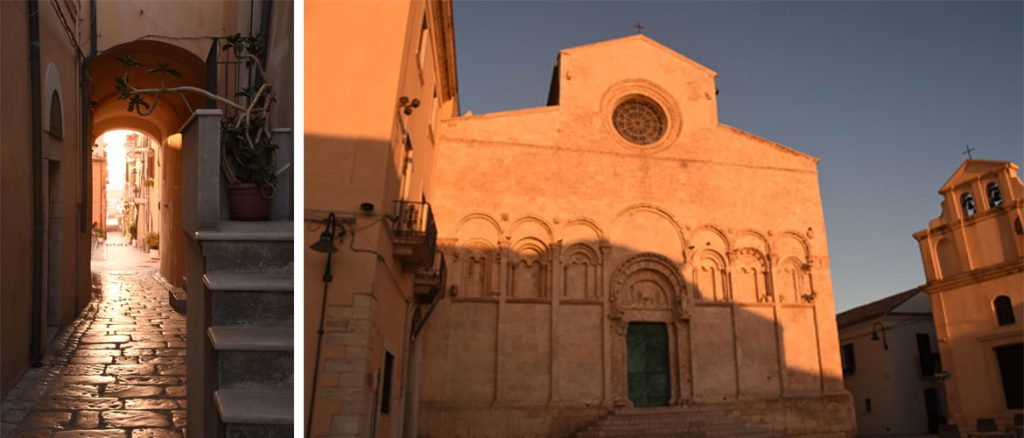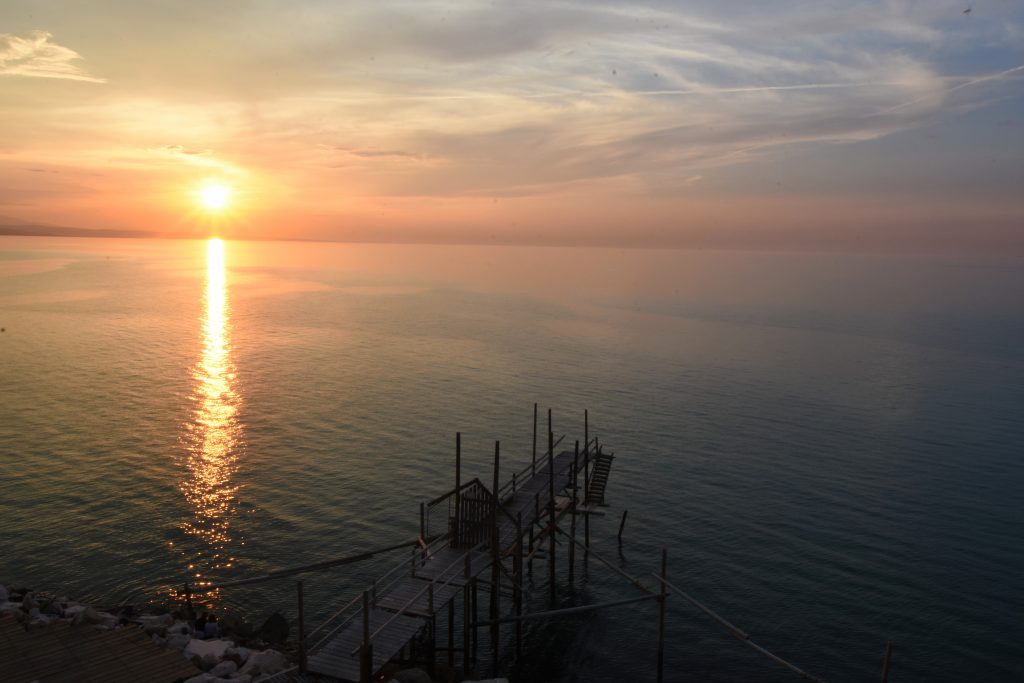 A day Tour to the Tremiti Island
From Termoli to the Tremiti Island a ferry ride is under one hour and boats departs as early as 8:40am. Thanks to Nicola we found Giusseppe, a very friendly captain with his boat 'Maria Grazia' based in the Tremiti Islands. For a full day around the islands including lunch and local wine Giuseppe will be happy to charge 60 euros per person. We were the only couple on his boat but he was kind enough to keep his word and took us out for the day.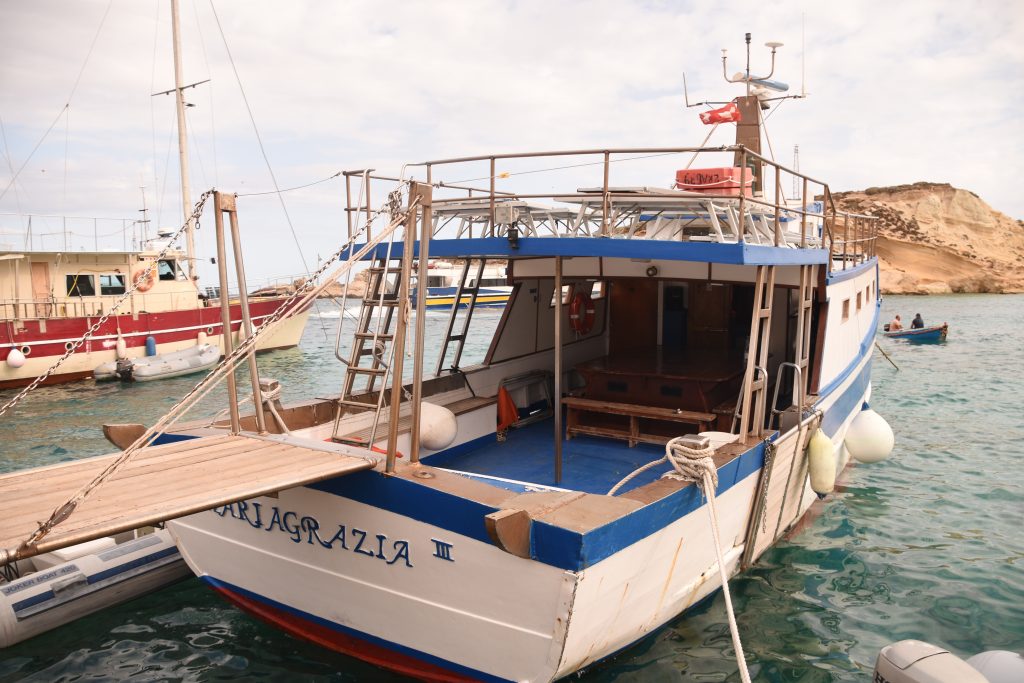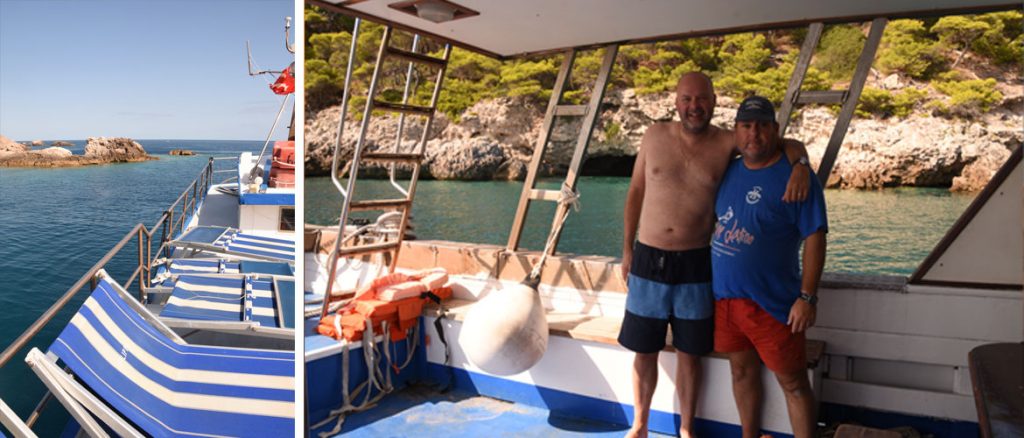 Where are the Tremiti Islands?
Tremiti Islands are in the Gargano Peninsula, in the province of Foggia, Puglia. It is the only archipelago in the Adriatic coast made up of several small islands, among them San Domino, San Nicola and Capraia Island. The waters are just the most majestic aquamarine, so clean that you will think for a minute you are sailing in the Caribbean! Our first stop was in the Island of Caprara just above the 'Padre Pio' statute under the 'Cala dei Pesci', a feast of beautiful fishes of all sizes and colors were all around the statute.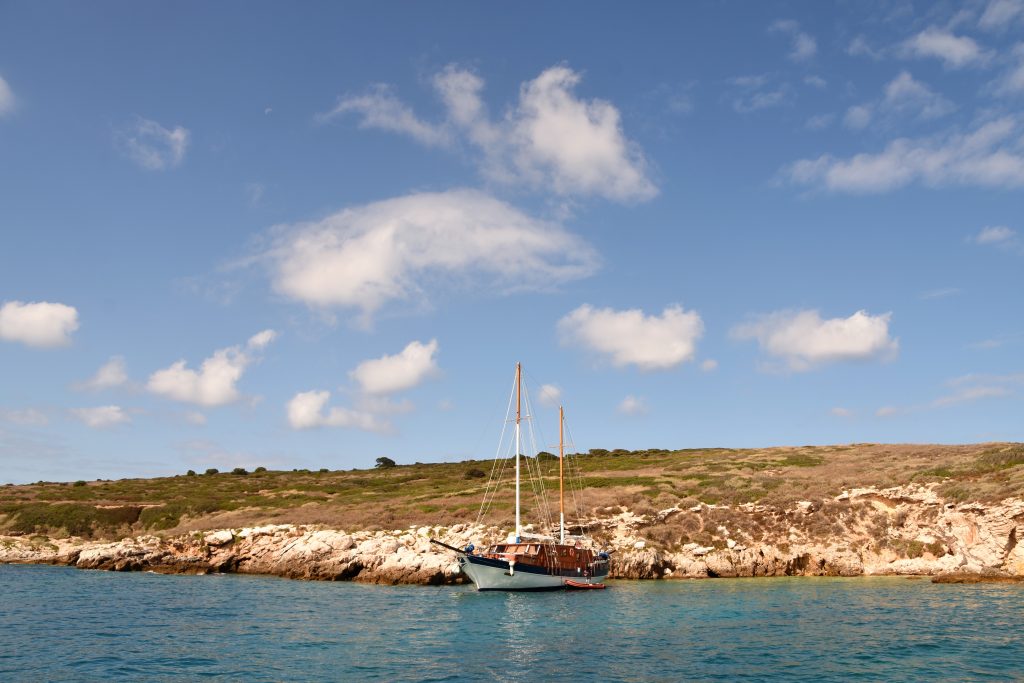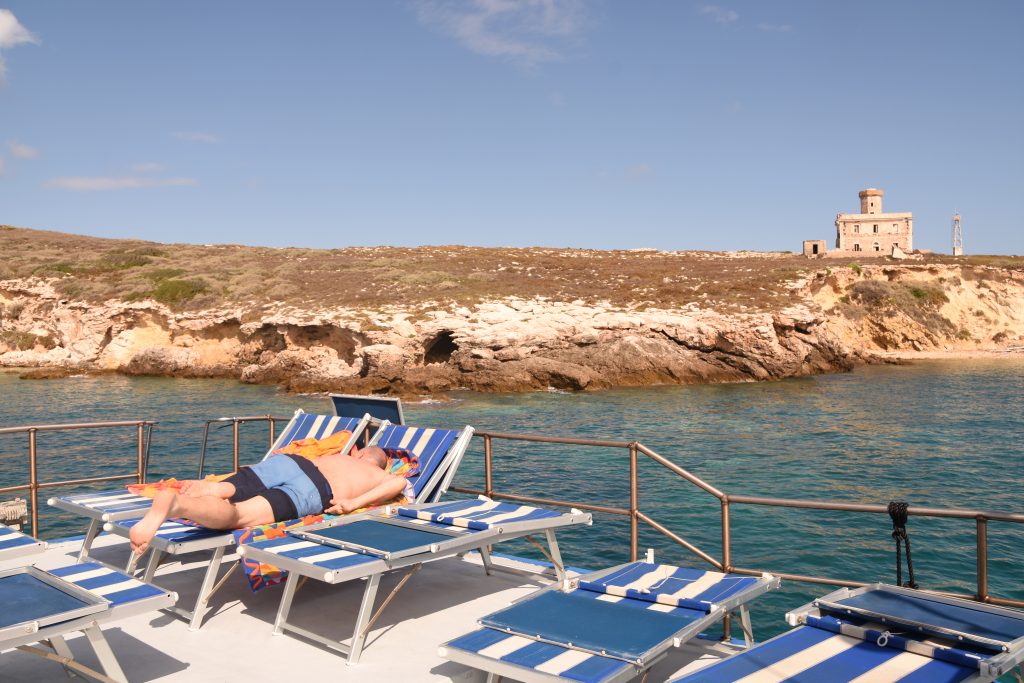 Our next stop was at the San Domino Island. Here we visited 'Grotta del Sale' (Salt Cave) where Giuseppe dropped anchor and cooked a delicious lunch while we were snorkeling. He served us with a local soup, the 'Tremiti Brodetto' a pasta based tomato fish soup, simple but utterly delicious! After a couple of jars of local wine and dessert we finished our trip going around the unique San Nicola Island, the smallest and most populated island of all. Here you can admire the Fortress and Santa Maria Abbey, which from our boat looked exactly like Casterly Rock from the Game of thrones!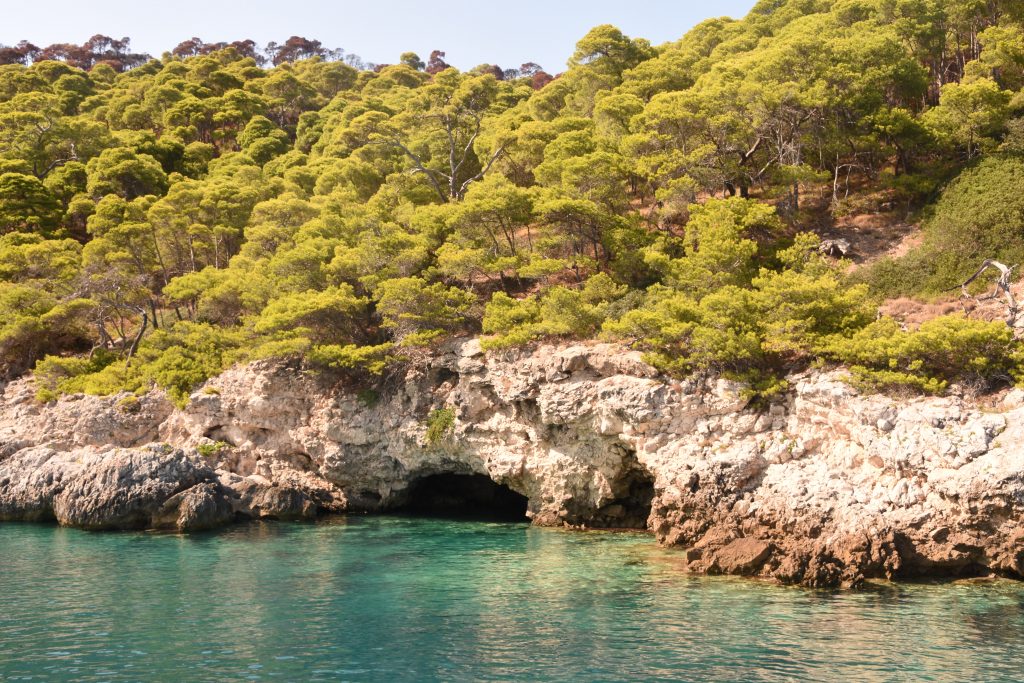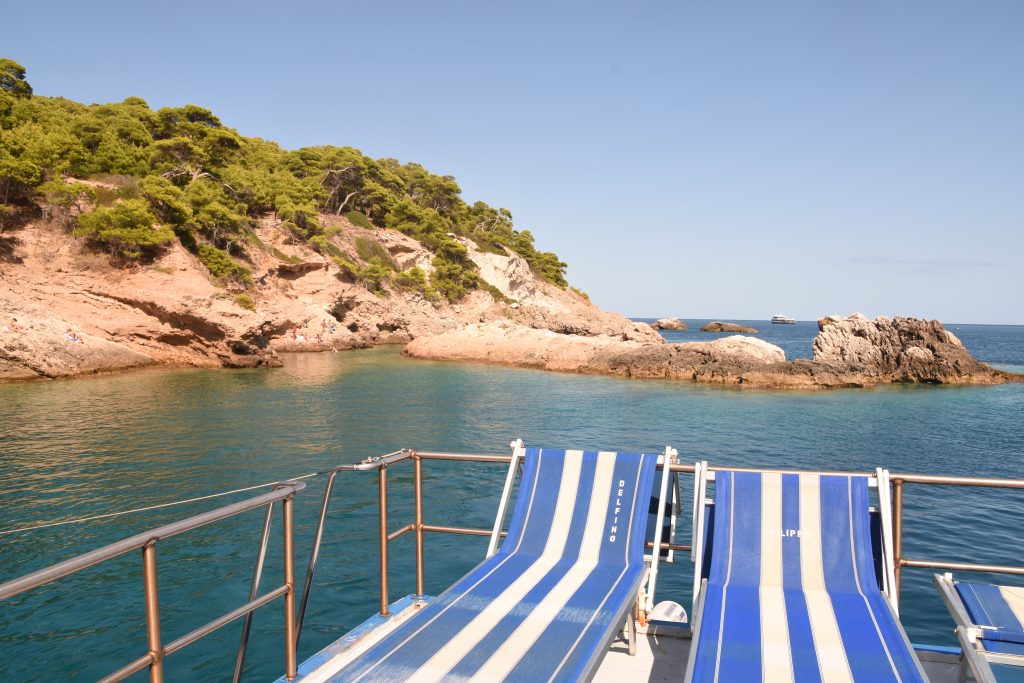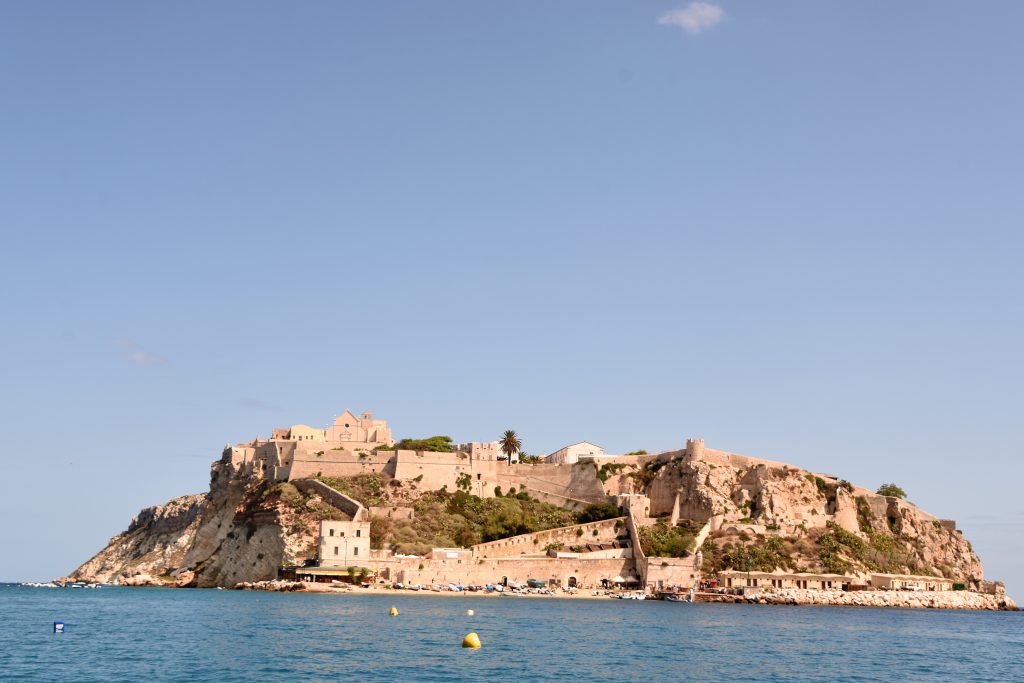 Recommended places:
Trattoria Tipica L'Opera – +39 0875 808001
Dimora Monsignori B&B – +39 327 872 3945
Captain Giuseppe 'Maria Grazia' Boat – +39.389.0304586
For itineraries, hotels and services please contact us at  info@ndlbeurope.com
After a fabulous Fam Trip I could not leave Molise without seeing its famous coast in the Adriatic Sea. A few days after finishing our mountain trip I rented a car in Naples and drove all the way to Termoli. From here I knew I could explore the short 39 kilometers of Molise's coast.
Driving up to Termoli, I found myself once more immersed in the majestic Molise mountains. After driving pass Campobasso landscape certainly change, softer hills and valleys were emerging. This main road towards Termoli goes over the Guardalfiera Lake, apparently the longest road over water in Europe. Just driving across this beautiful landscape was worth the visit!
My fist visit was to a family owned vineyard, Borgo Di Colloredo  in the town of Nuova Cliternia. The Di Giulio family arrived from Abruzzo to Molise in 1960 to start a new life, planting their first vineyard and never looked back. Nearly 70% of their wine is now exported to Germany, Switzerland, Belgium and Canada. They produce the typical southern Italian grapes varieties such as Aglianico, Greco, Trebbiano, Malvasia and Falanghina but they are also experimenting and innovating with other varieties.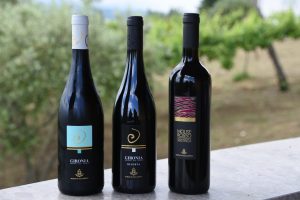 They also have a stunning luxury retreat call Masseria Le Piane. This is a private rural house with 4 rooms, restaurant, swimming pool and quite the best views of the Adriatic Sea! It is so secluded and peaceful that the only way you can reach it if by driving into a 'Tratturo'. What is a Tratturo? Molise's ancient roads where shepherds used to move their herds between Abruzzo and Puglia. Today these wild roads are quite popular to explore the region, lots of  travel companies organize adventure tours by foot, jeep or horse riding.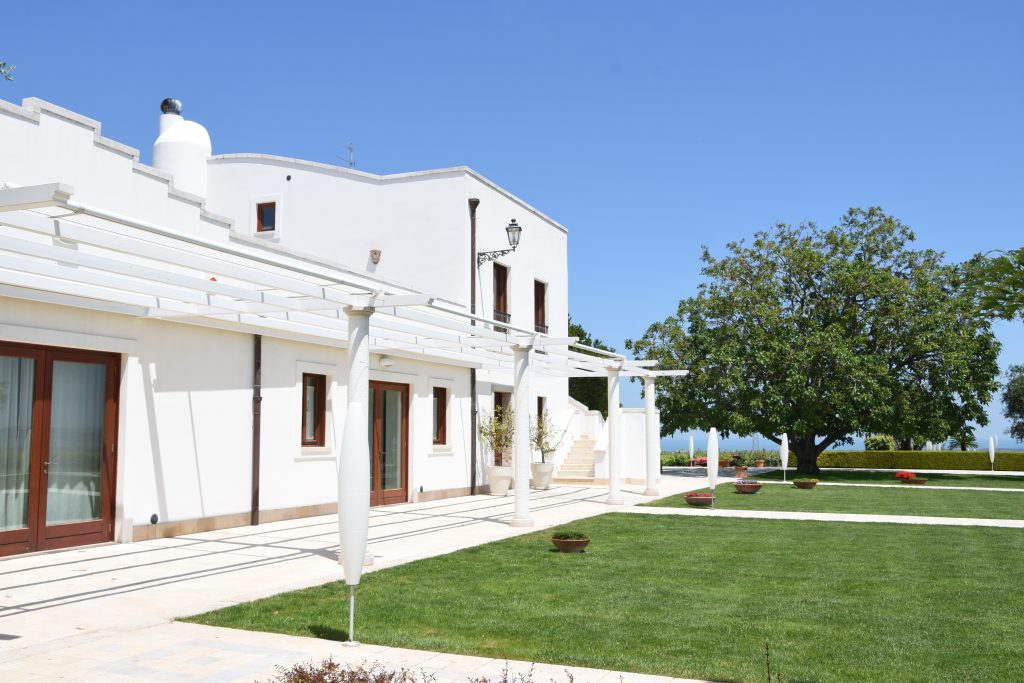 Next stop? A visit to an award-winning olive oil factory in Ururi, the Marina Colonna Factory . My first impression was that I had arrived into a natural conservation area, the sound of birds in the trees surrounding the main house were incredible. Signora Marina kindly show me around her estate. The business is being in her family for over 200 years. Her factory produce four different oils from 18000 olive trees. You could also stay in this charming estate. Ms Marina has a luxurious two-bedroom private apartment in her stately family house.
I drove back to Termoli eager to see what somebody said was the most colorful sunset in Italy. With camera in hand I walked around the very small old town. It took less than 5 min to find the perfect spot, a little balcony behind the main square overlooking the bay. It was quite spectacular, friendly locals were stopping all the time to reassure me I was in fact in the best place to see their sunset!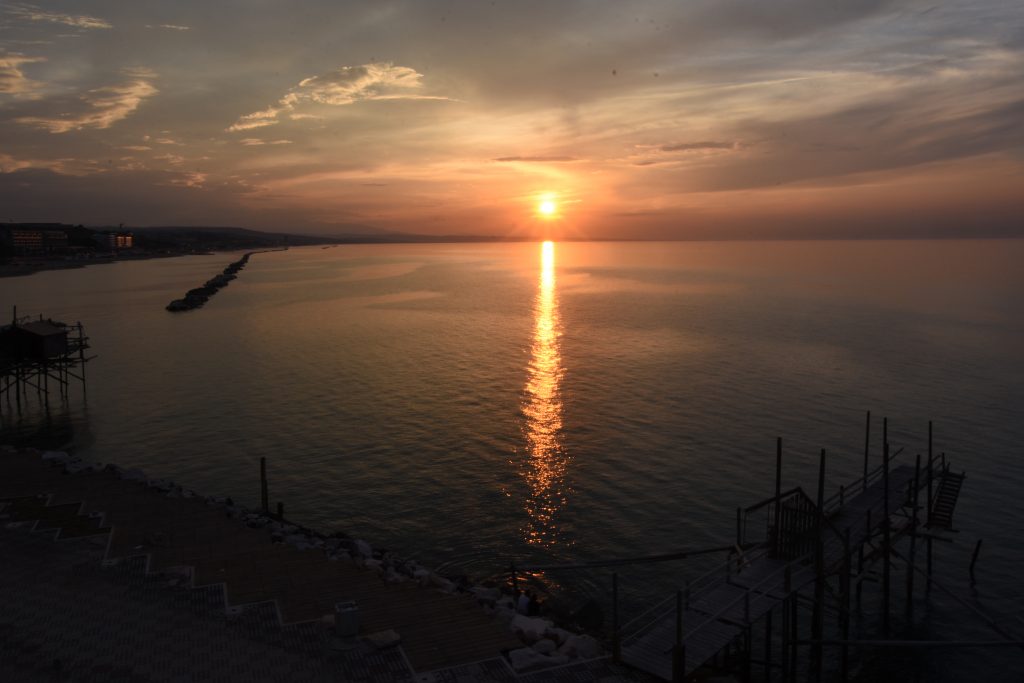 Waking up very early next day to an even better sunrise I walked around the beach, towards the only surviving Trabocco. These are old wood constructions over the water designed by fishermen in the 18th century, most of them now close to the public. The sea in Termoli is one of the cleanest I have seeing in Italy. Their spectacular shades of aquamarine and emerald colors reminded me of 'Palafitos', over water bungalows in my beloved Venezuela.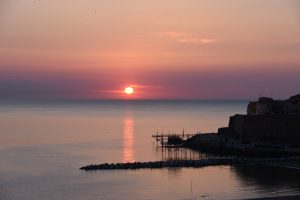 My final destination were the towns of Carovilli, Guadiarola and Sepino. In Carovilli I had the best meal of this trip, at the Masseria Monte Pizzi Here Nadia and her family will prepare delicious meals with local and homegrown products and if you would like to enjoy their excellent wine you could also stay in one of their four rooms overnight. In this Masseria you will enjoy without a doubt the best views of Molise and the Apennine mountains!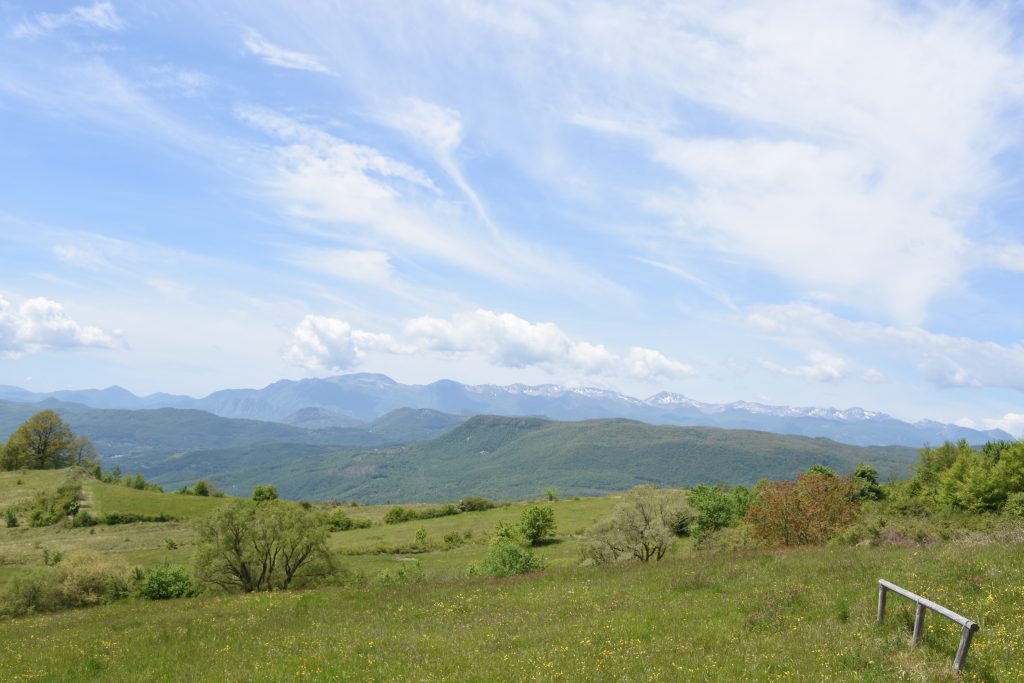 In Guardiarola I visited Barak's Casale Kolidur is another enchanting rural house in the Molise mountains. The owner Barak runs many different activities, from Yoga retreats to private sailing excursion to the Tremiti Islands. Final visit of the trip was to Saepinum, today known as Altilia. This was a Samnites town (600 BC) capture by the Romans in 293 BC. Remains of the city walls, theater, temples of Jupiter and Apollo plus other city buildings can be explored and you can go as close as you like! Free entrance.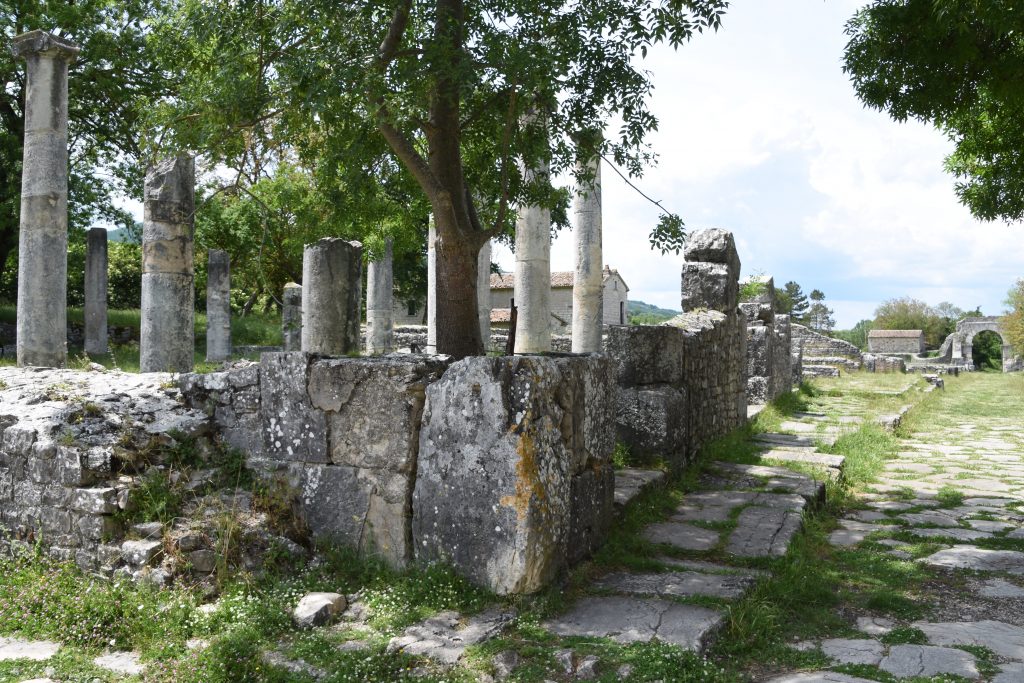 Now you know, Molise is an Italian region full of history, beautiful nature, amazing landscapes, divine food, great wine, award winning olive oil and extremely friendly people. If you want to feel true Italian hospitality and reasonable prices head towards this hidden gem of Italy!
For itineraries, hotels and services please contact us at info@ndlbeurope.com
Last minute invitation!
Last weekend I had a last-minute invitation to Molise by the Italian Tourist Board. First thing people asked when I said I was going to Molise was: where?
Molise is one of the smallest and probably lesser known regions in Italy. It's Italy's 20th region and the last to be created, in 1963, after they decided to separate from Abruzzo. Its borders are with Abruzzo, Lazio, Campania and Puglia and if you don't know your Italian geography that well, it is kind of above the heal of your Italian boot map. I've been curious about this region as in all my years in the travel industry Molise has never been promoted, no wonder why the hashtag #MoliseEsiste is popular! (Molise does exist!)
Our Itinerary
You can reach the region by flying into Rome or Pescara. We flew into Rome and drove two hours south east until we reached the town of Castel del Giudice. This in what is known as 'alto Molise' (top of Molise) right next to Abruzzo. My first impression was how green and unspoiled the landscape was, it didn't look anything like the other surrounding regions I know very well. Our first day started full of promise in a 4 x 4. Alessandro and Michele from Molise Explore were taking us for a drive around a valley full of wild horses, cattle, wild flowers and no roads! . The Montenero Valcocchiara valley is ideal for enjoying this wild and unique landscape. A glimpse of the snowy Apennines mountains in the background was a bonus!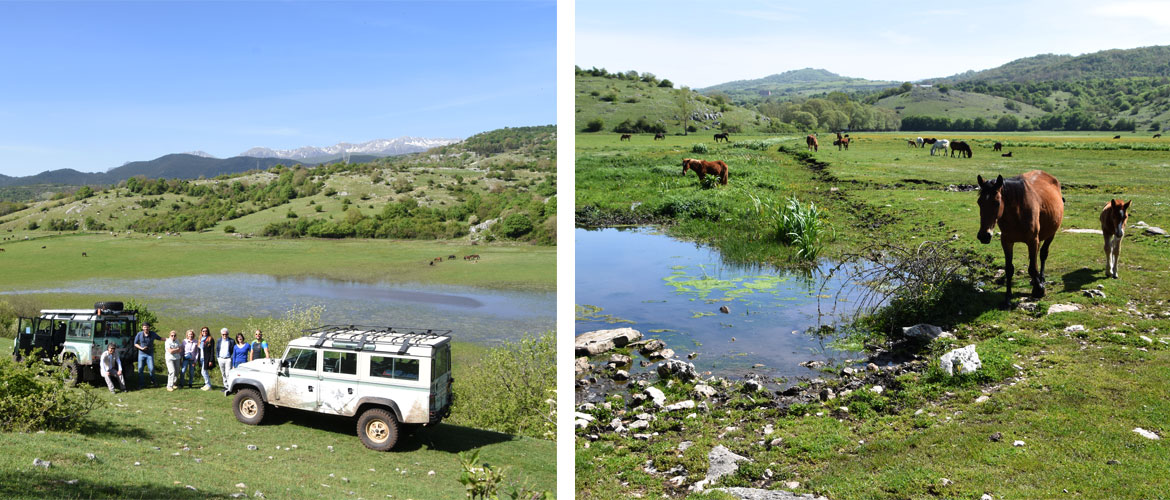 From here we head towards the National Park of Abruzzo, Lazio and Molise, the Park is right in the middle of these three regions. Our first visit was to the workshop of a leather artisan, Marruca  in the little town of Pizzone. You can visit her workshop for a couple of hours and learn how to do your own leather sandals. If you rather have your own made to measure leather shoes then she will happily take your measurement and post it wherever you are.
We continued to travel south, briefly stopping this time at the piazza of Castel San Vincenzo, where we enjoyed one of the most stunning scenery overlooking its beautiful lake and Mainarde mountains.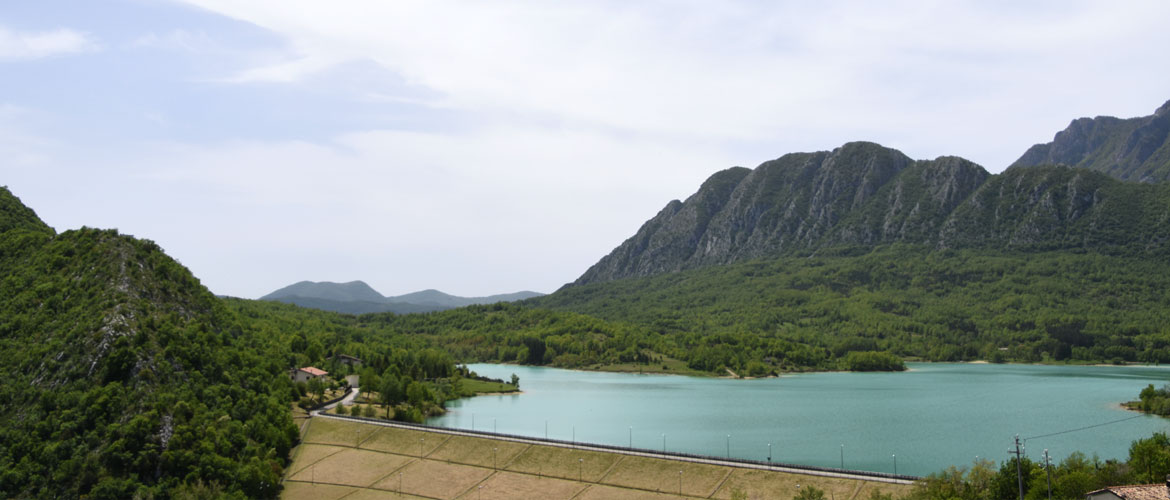 After a few pictures and an expresso we went to visit its famous Abbey. The original Abbey was built in the 13th century and the entire monastery spanned few hectares, sadly it was destroyed on many occasions by the Saracens, so a new church was built in 1963.
Alessandro then drove all the way up to Monte Marrone, in the heart of this National Park, in pursuit of the best Italian picnic I've ever had! We stop near the top where we found the owners of la 'Bottega dei Sapori' (Scapoli) twins Alessandro and Antonio cooking 'al fresco' the most unique pasta dumpling I've ever tasted, the famous 'raviolo scapolese'. This raviolo is filled with potato, meat, dried sausage, chard, mozzarella and parmesan, so each raviolo weights nearly 100 grams, a couple will be more than enough to keep you full all day!
Finally, and quite slowly after our big meal we were on our way to Scapoli. Our first visit was to get a 'digestivo' at the Rufo Distillery, one of the few distilleries in the region. Here owner Emanuele produces a large variety of typical Molise liquors and grappa. My favourite one the 'trignolino' made from wild berries, is quite like my beloved Spanish Pacharan! We then walked around this small old town to visit the Sampegna Museum (bagpipes), the most iconic instrument of the Molise music and folklore.
Our last stop of the day was in one of the prettiest towns in Molise, Fornelli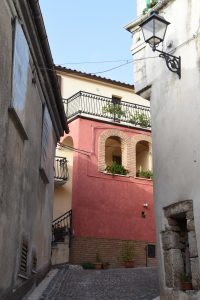 . As like most towns in Molise, it is a medieval town, and at 530 mts high altitude it is immersed in enchanting natural scenery. You can walk around on one of the best preserved castle walls I've ever see. The best time to visit is late afternoon as the sunset in this place is not to be missed! A famous quote in Fornelli says 'unhappy the man who has never see the sun going down in Fornelli'. Here we also had one of the best meals on the trip, at the recently opened 'La Vecchia Torre', please do not leave without trying Ms Rosa's heavenly Tiramisu!
On our second full day, we visited the town of Agnone, quite well known for the Marinelli Bell Foundry, one of the most ancient artisan bells producers in the world. This family business has been making artisan bells for over 900 years, you can visit the factory/museum to learnt how they are made. They use the Papal Coat of Arms in their bells as they were granted this privilege by Pope Pio XI in 1924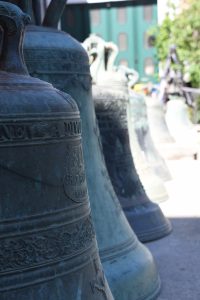 .
After the visit we had another delicious picnic waiting for us, this time in Agnone's countryside, the Verrino valley. Mr Leone and his two dogs were waiting for us to go truffle hunting. Yes, Molise is quite famous for its truffles, 40% of the Italian truffle market comes from Molise, white or black! May is not the best month to eat them as they are not as tasty but we found few of them and Michele added  to a delicious scramble egg.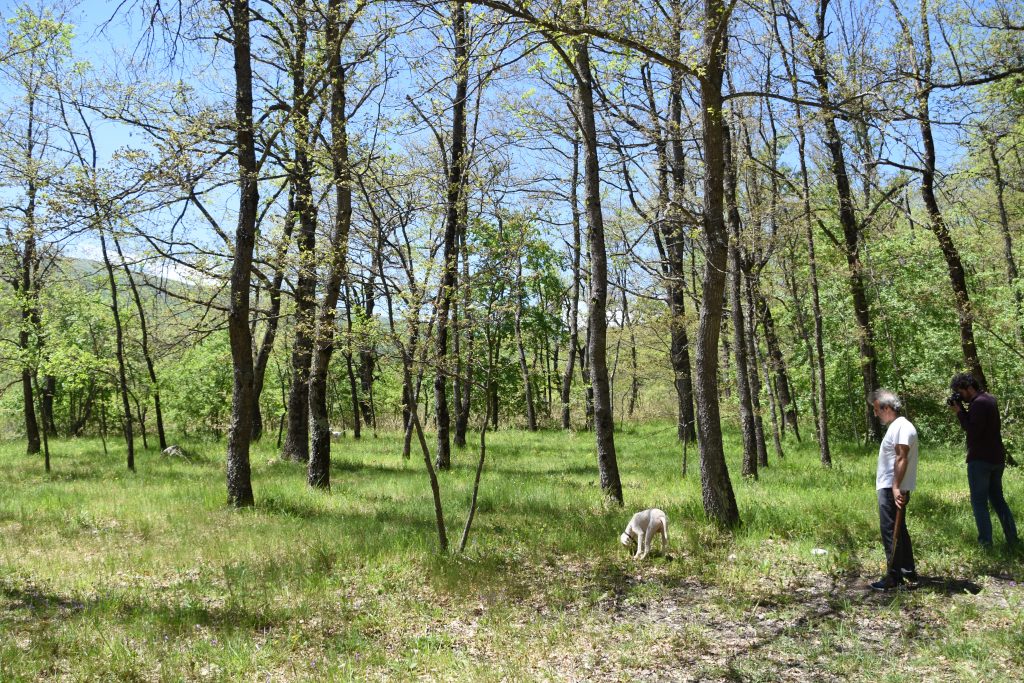 After a wonderful farewell dinner enjoying a few bottles of delicious Tintilia wine from Torresacre Winery live music and dance we said goodbye to our hosts. The organizers, Molise Region, Molise Explore  and Omega Travel went beyond duty to make our stay a memorable one,.Their passion and love for this land was infectious. We visited many places of interest and saw the most incredible unspoiled natural landscape, I honestly didn't expect much of Molise but left with a strong wish to come back to discover more of its land and culture. I am already planning another trip to the coast next week!