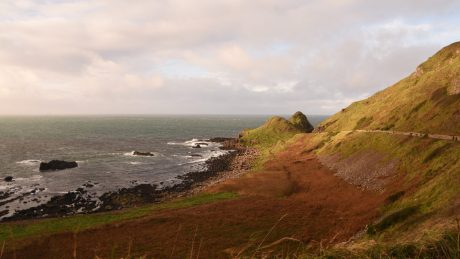 A dream come true
Ever since one of one of my NDLB groups visited the Giant's Causeway,  this land of giants in Northern Ireland has been in the top of my travel bucket-list.
The Giant's Causeway is an amazing coastal landscape famous for its hexagonal rocks formations, according to Lonely Planet 'the place to visit in 2018'. It's located on the north coast of Northern Ireland and I finally visited it on a beautiful sunny afternoon last November. Stopping at the visitor's center, it will take you less than 10 min to reach the shore with the most amazing hexagonal formations.
This unique landscape was declared UNESCO World Heritage in 1986. You will have a choice of different routes for your walks, you just decide how long you would stay and explore. This coastline is also rich in wildlife plus you can learn all about the place in one of the most innovative visitors center in Europe.
Dunluce Castle
On the way to the Giant's Causeway you can also do a brief photography stop at Dunluce Castle, a now-ruined medieval castle. Looking stunning among the dramatic cliffs of County Atrim it's a photo  opportunity you can't miss. If you are lucky enough, this could be also a magical spot to watch the Aurora-Borealis.
I can just give you a glimpse of the Giant's Causeway in this blog post. The only way to get a clear image of this unique beautiful coastal landscape is too see it by yourself!
For itineraries, hotels and services please contact us at  info@ndlbeurope.com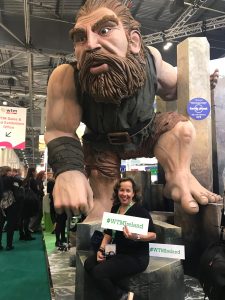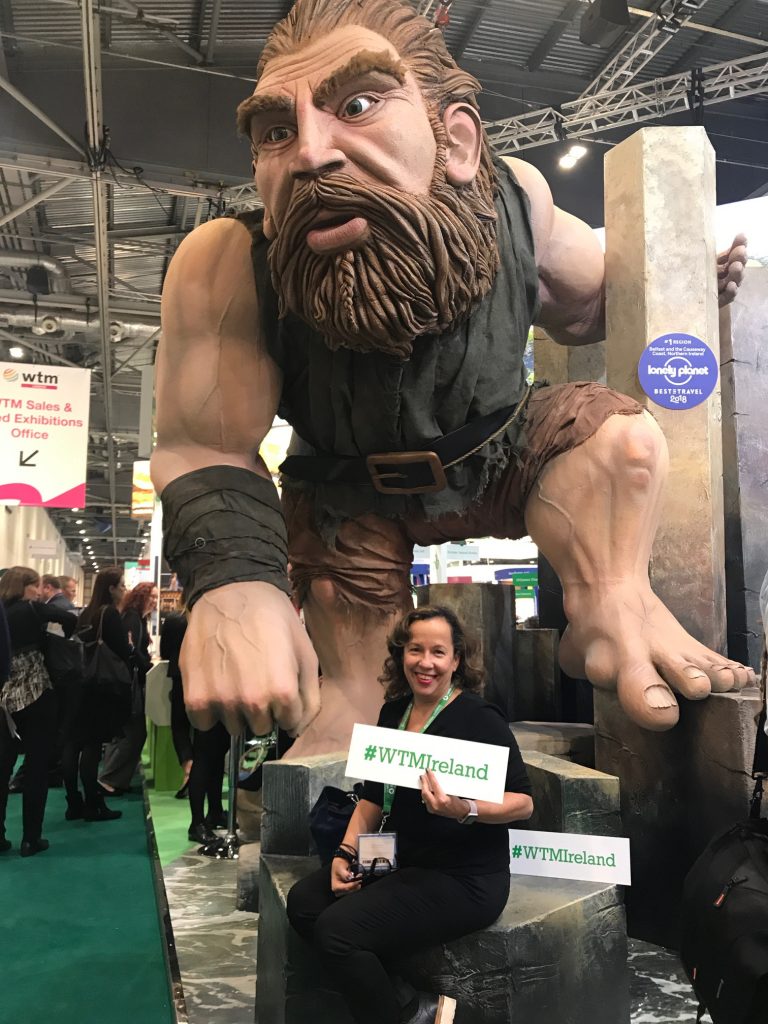 Welcome to NDLB!
It took a while but I am finally here updating my website. After over 20 year in the UK travel industry working on behalf of others, last October I decided to set up my own travel and consultancy company. It is still very early days, but I have been already involved in many interesting and challenging projects. Few of them as a hotel contracting consultant and few of them as a travel organizer and I must say I have enjoyed both roles immensely. 
As with all new ventures I can't wait to build a loyal client base. As a consultant, I will put my extensive network, contracting and managerial experience into securing the best hotels deals for you
As a travel organizer, I will be creating unique and distinctive tours for your groups. Using my in-depth knowledge of all corners of Europe I will tailor made each individual tour. We will fit any special theme or interest your clients request when visiting Europe
Finally, after travelling extensively all over Europe, I have decided to put into practice my journalist and photography skills. I would like to show you that there is much more to Europe than big capitals, with NDLB blogs I hope to uncover these hidden places for you to visit, discover and inspire you!