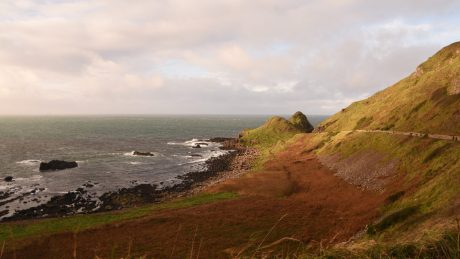 A dream come true
Ever since one of one of my NDLB groups visited the Giant's Causeway,  this land of giants in Northern Ireland has been in the top of my travel bucket-list.
The Giant's Causeway is an amazing coastal landscape famous for its hexagonal rocks formations, according to Lonely Planet 'the place to visit in 2018'. It's located on the north coast of Northern Ireland and I finally visited it on a beautiful sunny afternoon last November. Stopping at the visitor's center, it will take you less than 10 min to reach the shore with the most amazing hexagonal formations.
This unique landscape was declared UNESCO World Heritage in 1986. You will have a choice of different routes for your walks, you just decide how long you would stay and explore. This coastline is also rich in wildlife plus you can learn all about the place in one of the most innovative visitors center in Europe.
Dunluce Castle
On the way to the Giant's Causeway you can also do a brief photography stop at Dunluce Castle, a now-ruined medieval castle. Looking stunning among the dramatic cliffs of County Atrim it's a photo  opportunity you can't miss. If you are lucky enough, this could be also a magical spot to watch the Aurora-Borealis.
I can just give you a glimpse of the Giant's Causeway in this blog post. The only way to get a clear image of this unique beautiful coastal landscape is too see it by yourself!
For itineraries, hotels and services please contact us at  info@ndlbeurope.com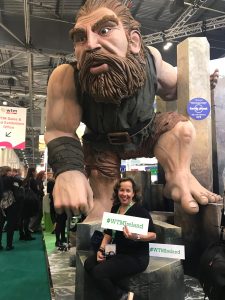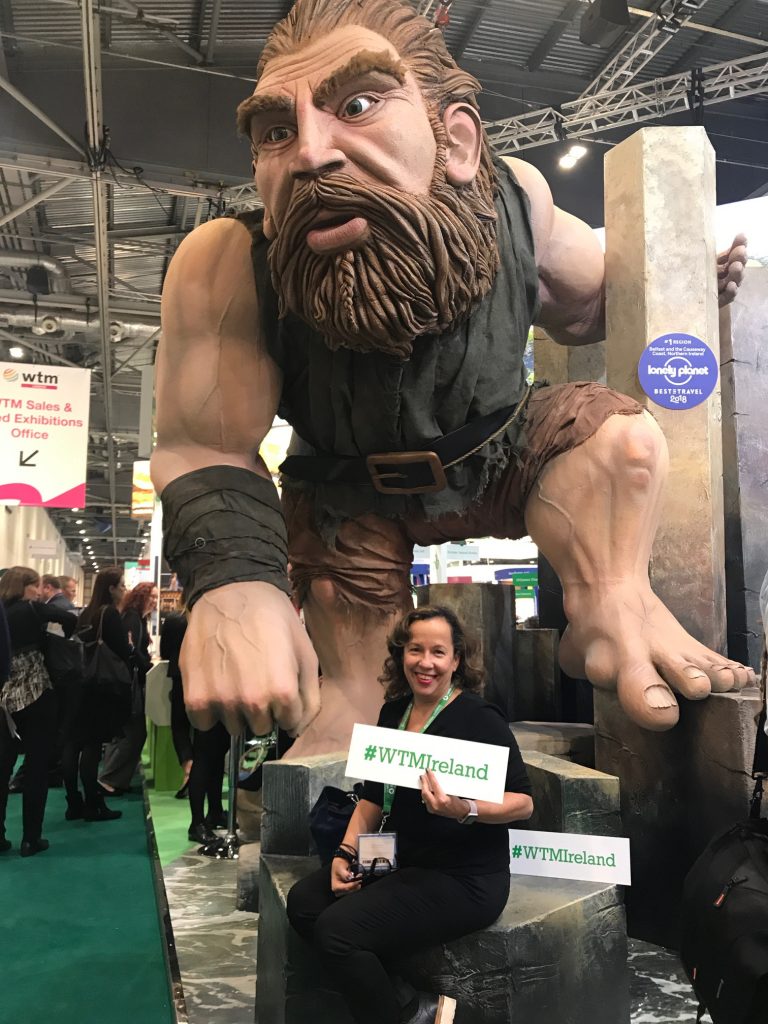 Wednesday, 06 December 2017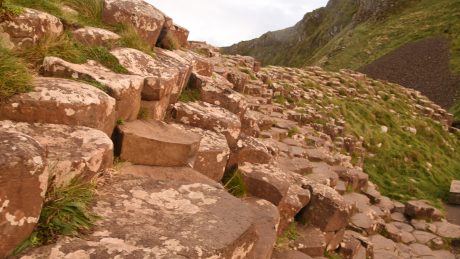 Donde esta la Calzada de Gigantes?
En la costa norte de Irlanda del Norte, en Co. Antrim,  se encuentra un lugar mítico,  la calzada se los gigantes o como se conoce por su nombre en inglés, el Giant's Causeway.
Este paisaje único, famoso por sus hexagonales columnas, fue declarado Patrimonio Universal por UNESCO en 1986. ¿Su origen? Lava que fluyo hace más de 60 millones de años y que al solidificarse creo una capa de basalto en estas superficies. A medida que la capa de basalto iba disminuyendo pequeñas grietas hexagonales iban aparecieron hasta formar estas famosas columnas de piedras hexagonales.
La leyenda del Gigante Finn MacCool
Pero nos encontramos en Irlanda del Norte y aquí no se quedan cortos con sus leyendas. Existe el mito que esta calzada fue creada por un gigante llamado Finn MacCool.
Se dice que el gigante Finn construyo un puente de columnas para ir a pelear con el gigante Banandonner en Escocia. Al llegar a Escocia Finn se dio cuenta que su enemigo era mucho más grande y huye a Irlanda. Banandonner lo persigue y al llegar a casa de Finn, la esposa le dice que no está, que solo están ella y su bebé. Pero el bebé no era otro más que el astuto de Finn pretendiendo ser un bebé gigante.
Al ver el tamaño del 'bebé',  Banadonnner huyo despavorido. En su carrera destruyó el 'puente' entre las dos calzadas, quedando solo como testigos las columnas en Antrim y en la Isla de Stadda en Escocia.
Novedoso Centro de Visitas
El billete de admision (10.50£ por adulto y 5.50£ por menores) incluyen acceso al novedoso centro de visitas. Aqui podrás conocer muchos más detalles, comprar recuerdos, tomar refrigerios y utilizar guías auditivas en español. Estas guias funcionan en cualquiera de los cuatro senderos. El sendero verde el más fácil , apenas 700 metros de recorrido hasta las primeras columnas.
Entre los primeros diez destinos de Lonely Planet 2018
Este es un paisaje que permite todo a la imaginación. ¿Gigantes corriendo de columna en columna? ¿Porque no? No dejes que otros te cuenten de esta mágica y deslumbrante calzada de gigantes.
El próximo año serán muchos los que vendrán. La prestigiosa Lonely Planet ha incluido a la Calzada de los Gigantes entre los más populares lugares para visitar en el 2018.