Thursday, 12 October 2017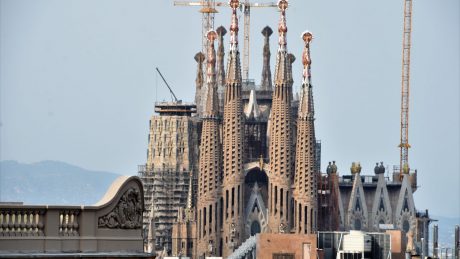 Exploring Barcelona's views from Bar Terraces
Barcelona is beautiful from any angle, but after visiting too many times I was looking to do something different on my last visit. My friend Ali suggested to enjoy the city skyline from rooftops and terrace bars around town.
We didn't waste a minute, I couldn't think of anything better than enjoying Barcelona breathtaking views over a Cava or Mojito!
These few I will be happy to recommend
Our first stop was Terraza Martinez in Montjuic, a famous hill in this city. We had a delicious lunch overlooking its famous port. To enjoy these views you must reserve a table as it is extremely popular,  'balcones' (balcony tables) is the side you need to book. 'Arroces' (rice dishes) are not to be missed.
De Luxe Hotels Terraces
Next visit it was for an after meal coffee at the Ohla Barcelona Hotel  terrace in via Laitana. From this rooftop you will have the perfect view to admire Barcelona cathedral and roof tops of the old Gothic quarter.
In Paseo de Gracia we had our after meal 'digestivo'  Condes de Barcelona Hotel . Best Pacharan on ice while enjoying exceptional views. The most iconic a Gaudi famous buildings, Casa Milá or 'La Pedrera' as it is most popularly known.
Nearly opposite is a beautiful  terrace, the Roca Bar, in the equally beautiful five star hotel, Omm Hotel We were kindly invited to a glass of Cava by the most friendly of sales manager, 'moltes grácies' Marta!
Our last visit, the recently opened rooftop  The One Hotel . This was probably the best rooftop as it has a very privileged position. You can almost enjoy 360 degrees views of Barcelona skyline and its most famous landmarks including the 'Sagrada Familia'. If you enjoy landscape photography as much as I do this is your perfect terrace!
For itineraries, hotels and services please contact us at  info@ndlbeurope.com
An authentic and charming Catalonia City
Lleida is one of the oldest towns in Catalonia, 175 kilometres west from Barcelona. I went to visit it last July as a new Parador was about to open and I was kindly invited by the Lleida Tourist Office to explore the city for a day.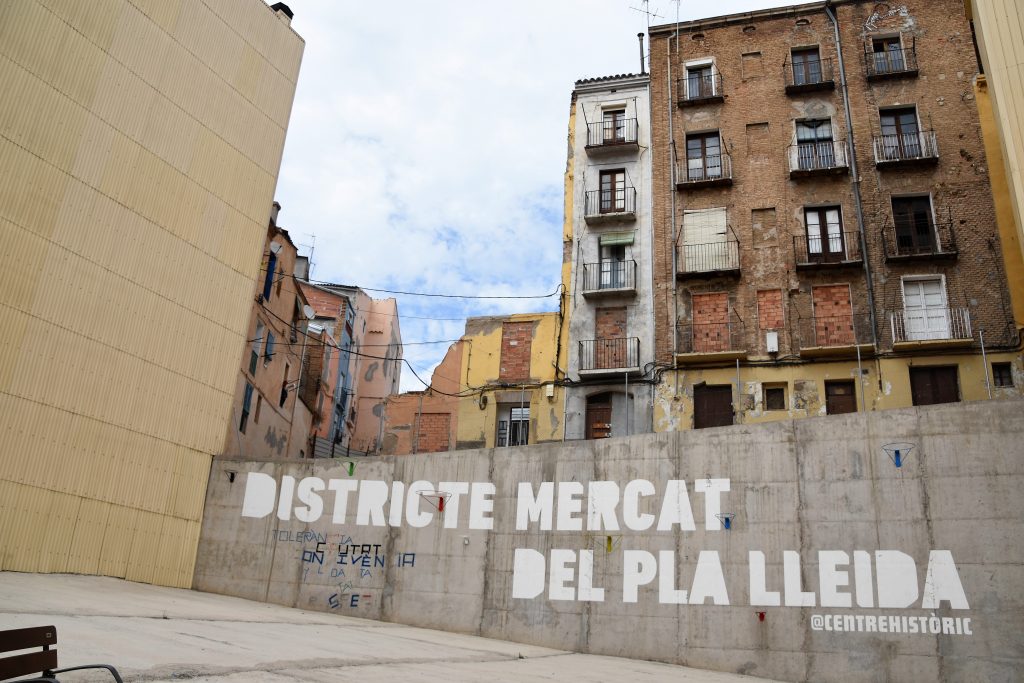 A new Parador
Lleida Parador has been a long-term project of the city, it has finally opened its doors this August. We arrived before opening day and what a treat, we felt very privileged being able to walk around this beautiful 4-star deluxe hotel before everyone else! As a typical Parador it's in a converted historical building, the Roser Convent, a 17th century building in the old town. The restaurant/breakfast room is where the old church was. The 53 luxury rooms are in the main building, spread in 3 floors around the most beautiful well-preserved of clusters.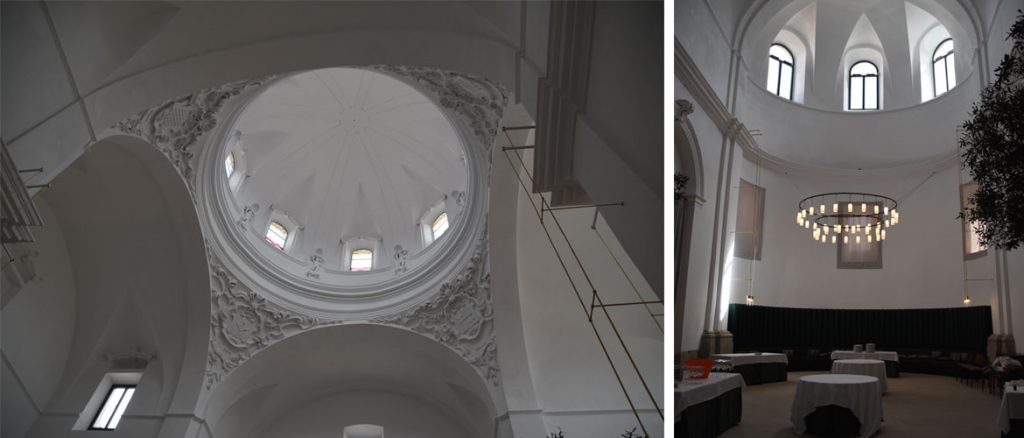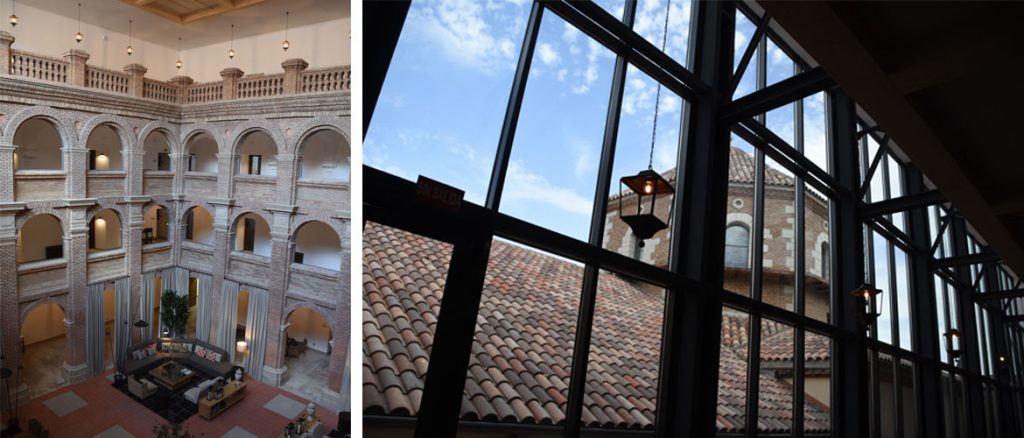 What to visit
From there all Lleida monuments are few steps away. Uphill its most famous one, the Seu Vella, Lleida's ancient Cathedral and Castle. The architecture is a splendid mix of Romanesque and Gothic, but surprisingly quite empty in the inside. The cathedral was converted into barracks around 1707.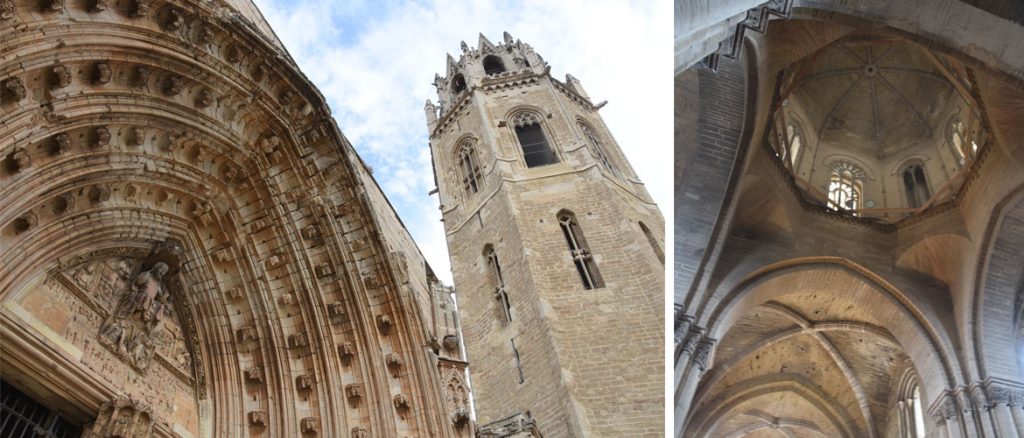 In this Cathedral, you will find one of the biggest and most impressive Gothic Cloister in Europe. You can enjoy the most breath-taking views over the city from its ornate Gothic windows. On a clear good day you can see as far as the Pyrenees.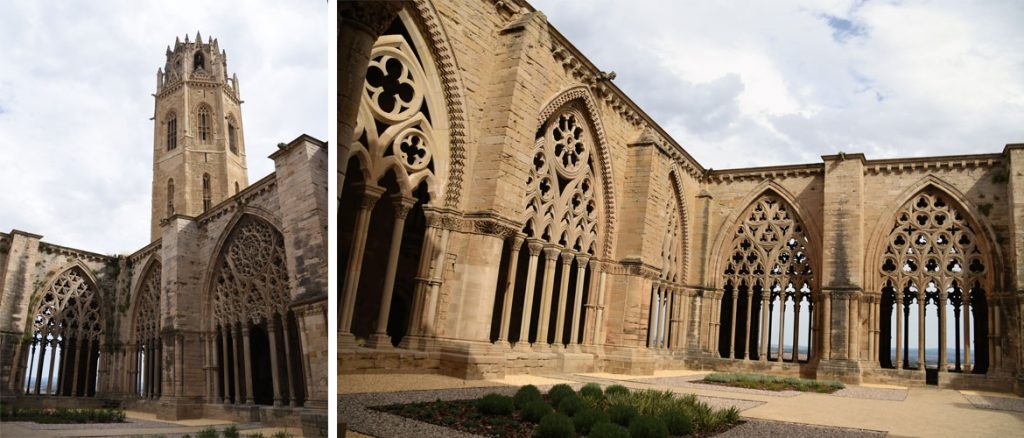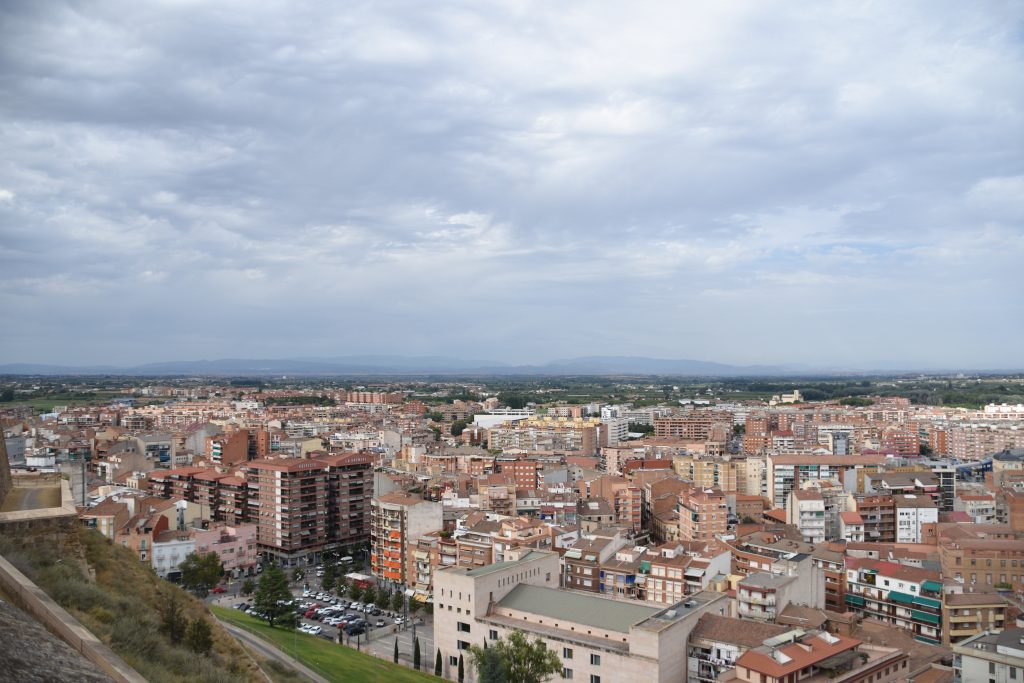 Going down was quite easy, an elevator takes you to the main shopping street. Our next stop was to the 'new' Cathedral, Seu Nova, to see the famous 'Virgen del Blau'. This is an unique Virgin with a bruise in her forehead. According to legend, when she was at the Seu Vella, a hammer was thrown at her by a very jealous master sculptor. This did not break or damage the figure, miraculously only a bruise came out on her forehead!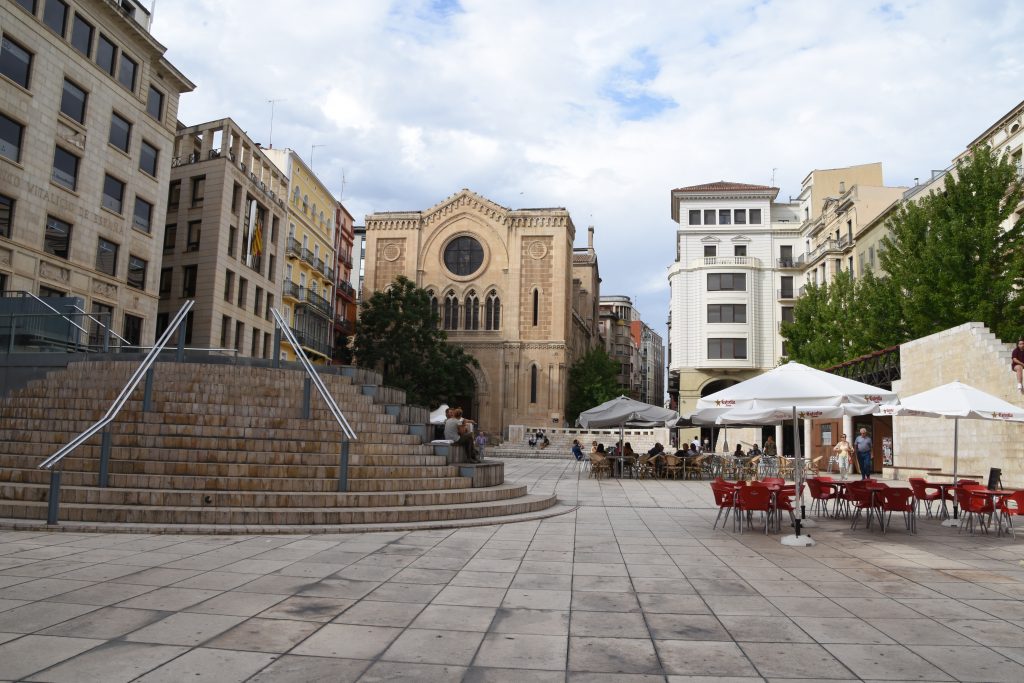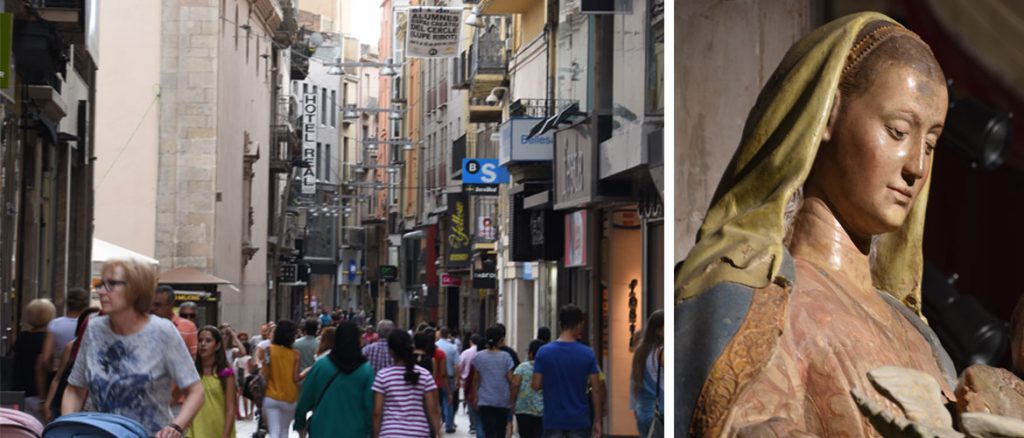 How to get there
Lleida is only one hour by train AVE from Barcelona. Make sure you book in advance, you can find good deals, as little as 17 euros per ticket!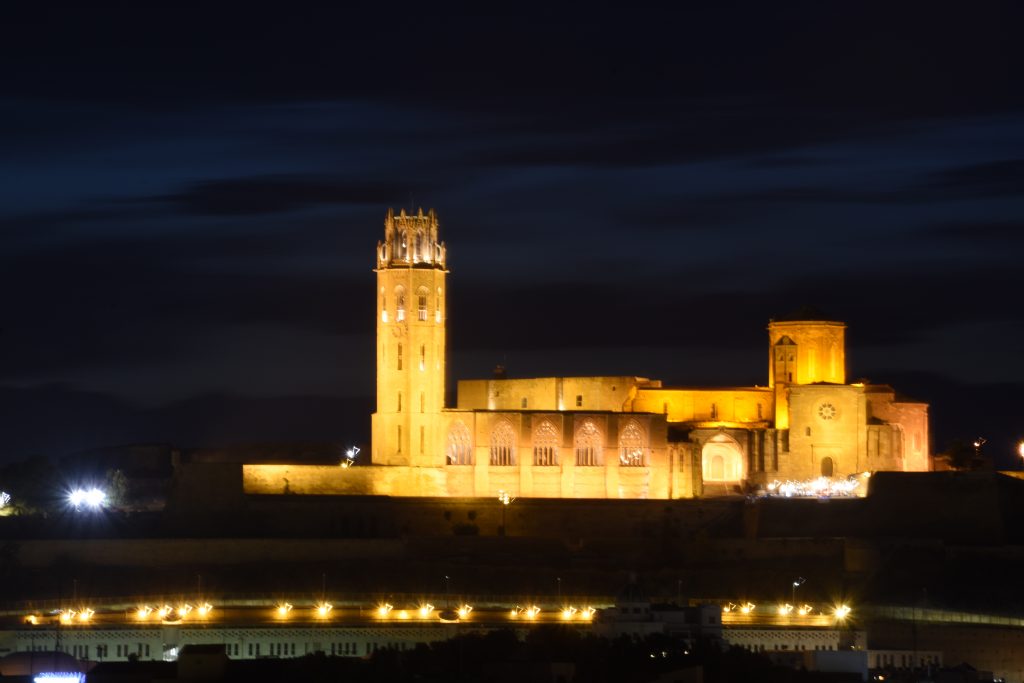 Places to Stay:
Parador de Lleida 
For itineraries, hotels and services please contact us at info@ndlbeurope.com
Wednesday, 07 September 2016
Where to stay in Lecce
For many years I used to book groups for a client in Lecce but never visited. Last summer well I could not avoid the trip, as we were very close by and very curious about why clients from as far as Australia were coming every year to Lecce.  So I decided to take a look
It took some convincing for the husband to get out of the hammock, but I packed our bags and booked a couple of nights at the very central and very beautiful Patria Palace Hotel  As this is where my clients were staying year after year, it was quite logical to start discovering Lecce from here.
The hotel is right in the middle of the historical centre, please make sure to use all your senses if you are driving. Your Sat Nav could land you right in the middle of the pedestrian zone and with an expensive fine, that's what we did and we were lucky to encounter a couple of very friendly carabinieri!
First Impressions
First thing you notice is the most beautiful golden light of the city. As most building and monuments were constructed with Lecce Stone, a yellow limestone which is one of the main city exports, when the sun is out everything seems to be glowing under a golden yellow light. The city is known as the 'Florence of the South' but this really doesn't do it any justice, for this is a city with its own most enchanting baroque character and beauty. A good place to start your stroll is at the Basilica di Santa Croce, situated a few meters away from the hotel. With this building you start appreciating the rich and amazing baroque style of the entire city, just looking at the elaborated façade will take plenty of time.

From there you can head towards Piazza Duomo by Piazza San Oronzo and Via Vittorio Emanuele II, were you will be right at the heart of the city. Plenty of shops, restaurants and cafes if you want a little break or appetitivo. Another monument to visit is the Teatro Romano, an open Roman theatre and if you are lucky enough you can catch a concert as many events take place during the summer months. A very unique museum is not far from there, the Museo Faggiano. This is a bulding that never intended to be a museum, it was the family home of Mr Luciano Faggiano. In 2000 he wanted to renovate the building as he intended to open a trattoria but he encountered some troubles with the toilet. As he was looking to fix the sewage pipe he started to uncover a subterranean world tracing back before the birth of Jesus. He is a very funny character and you can read more about his story at this link http://www.nytimes.com/2015/04/15/world/europe/centuries-of-italian-history-are-unearthed-in-quest-to-fix-toilet.html?_r=0 (Museo Faggiano, Via Ascanio Grandi, 56/58, tlf +39-0832-300528 )
Fashionable City
Most surprisingly it was to discover an array of fashionable clothes and jewellery designers continuing Italy's rich design tradition, so not everything in Italy comes from China after all! A couple of shops worth visiting are Sartoria Artigianale Atika where it's quite common to find the designer Mr Antonio Franco at his desk planning his original designs (Via Francesco Rubichi, 13, Lecce +39 0832 308428 http://www.atikasartoria.it/ ) If jewels are your thing then make sure to visit Maria Paola Barrotta at her studio in Via Arcivescovo Petronelli, 12 (http://www.mariapaolabarrotta.com/
Where to Eat
Food, well as with every time I visit a new place I think it's the best in Italy! Orecchiete pasta, Burrata Pugliese (a very soft cheese similar to mozzarella) fish and Primitivo wine are a must when you are here. A couple of restaurants to recommend: near the Duomo you will find Corte dei Pandolfi Restaurant, situated in a lovely little square with outside tables ( Corte dei Pandolfi, 3  http://cortedeipandolfi.com/ ) and if fish is what you fancy then head to  Pescheria con cottura near Piazza San Oronso, here you can choose your fish and they will cook it for you ( Via de Mocenigo, 23 Telf +39-0832-098366 http://www.pescheriaconcottura.it/ )
For more info on Lecce or Puglia check the website http://www.viaggiareinpuglia.it/hp/en