Gastronomy Heaven in a corner of Andalusia
Sánlucar is a port city in 'Costa de la Luz', Cádiz province. Here you will probably find the biggest smiles in Andalusia. The 'Sanluqueños' are extremely welcoming, first time I visited I immediately thought they were mistaking me for my twin sister! Sánlucar is a small city but big in choices, especially in restaurants, gastronomy and wines!
Don't get me wrong, it is much more to Sánlucar than its famous langoustines. The 'bodegas' (wine cellars) the 'barrio alto' (high town), the Castle, it's famous horse races and the Doñana National Park are worthy of your visits. But is you would like to indulge in delicious food and  wine I can't think of a place better than Sánlucar de Barrameda.
Where to eat in Sánlucar
A good place to start is in Bajo de Guia. This is what is call the 'Barrio Marinero' (fishermen quarter) a very important place in colonial times. This was he gate to Seville thorough the Guadalquivir River, it was from Seville's port where all ships from and to America sailed from.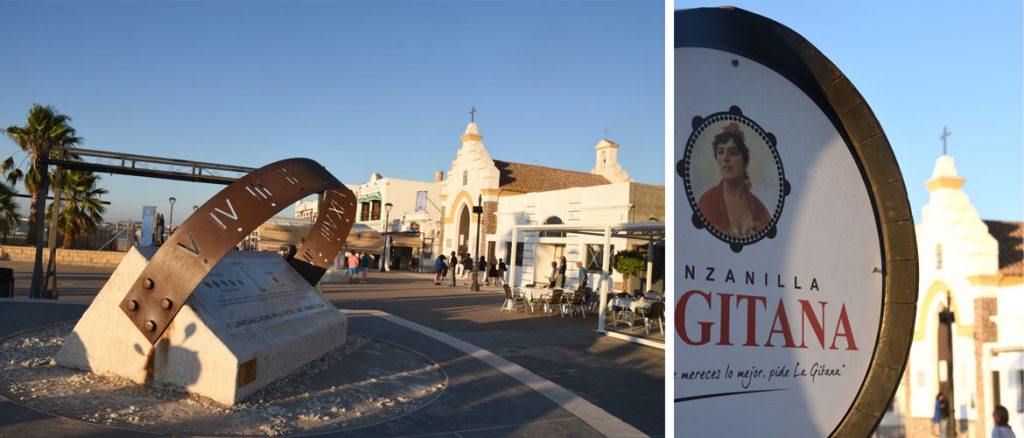 Best thing to do is to walk to the very end of Bajo de Guia just before sunset. Our first aperitive stop was at the 'Café Azul'. A delicious 'rebujito' (manzanilla wine with Seven Up) is what you need when watching the most beautiful of sunset with Doñana national park in the background!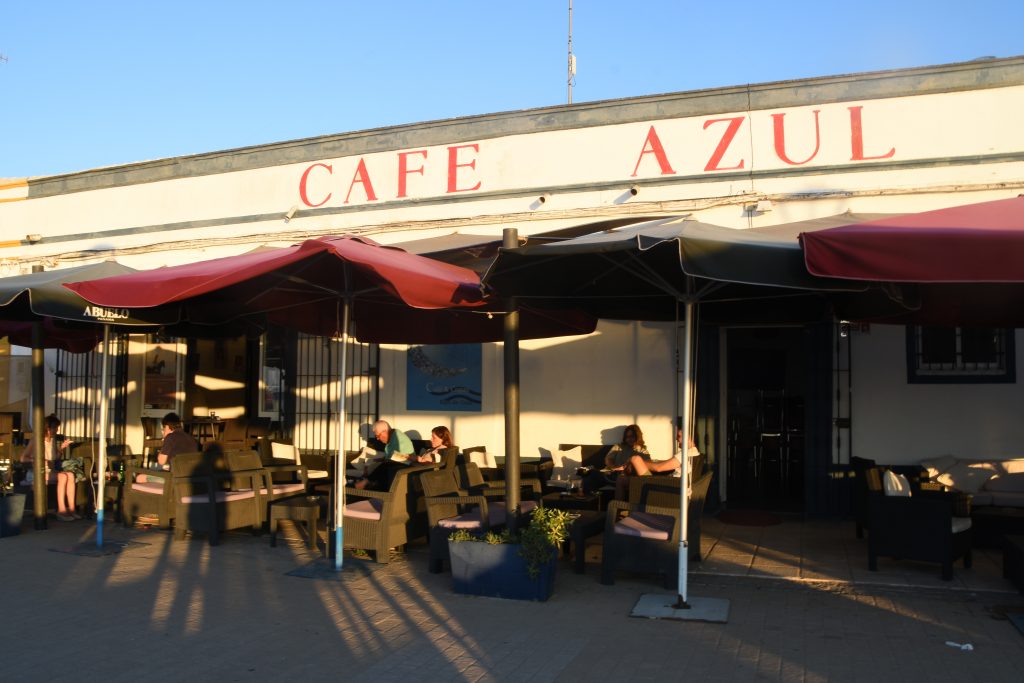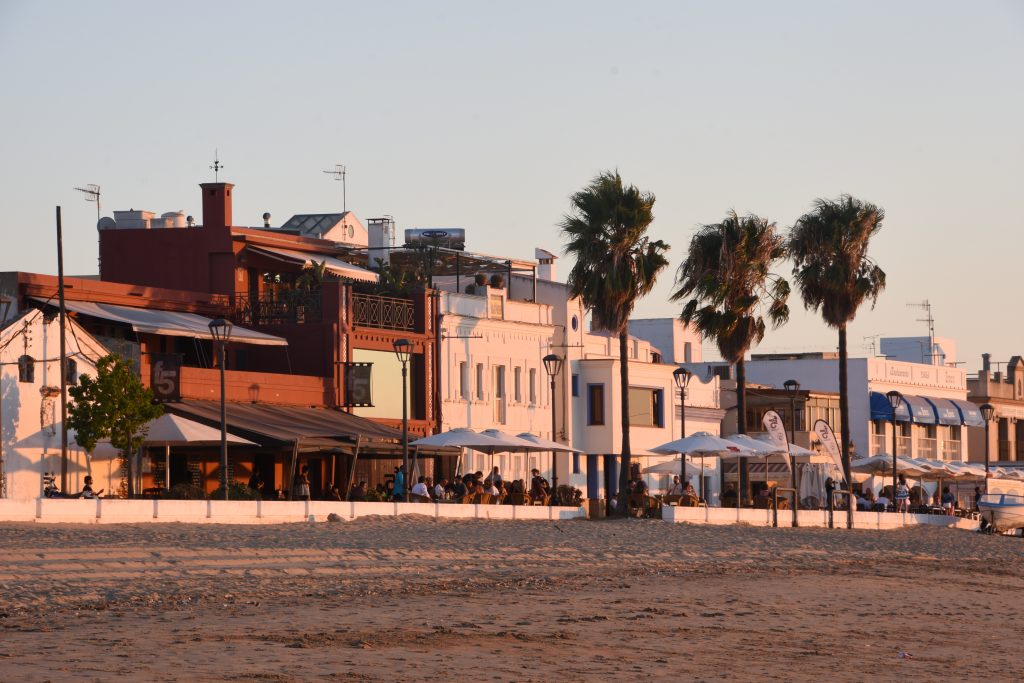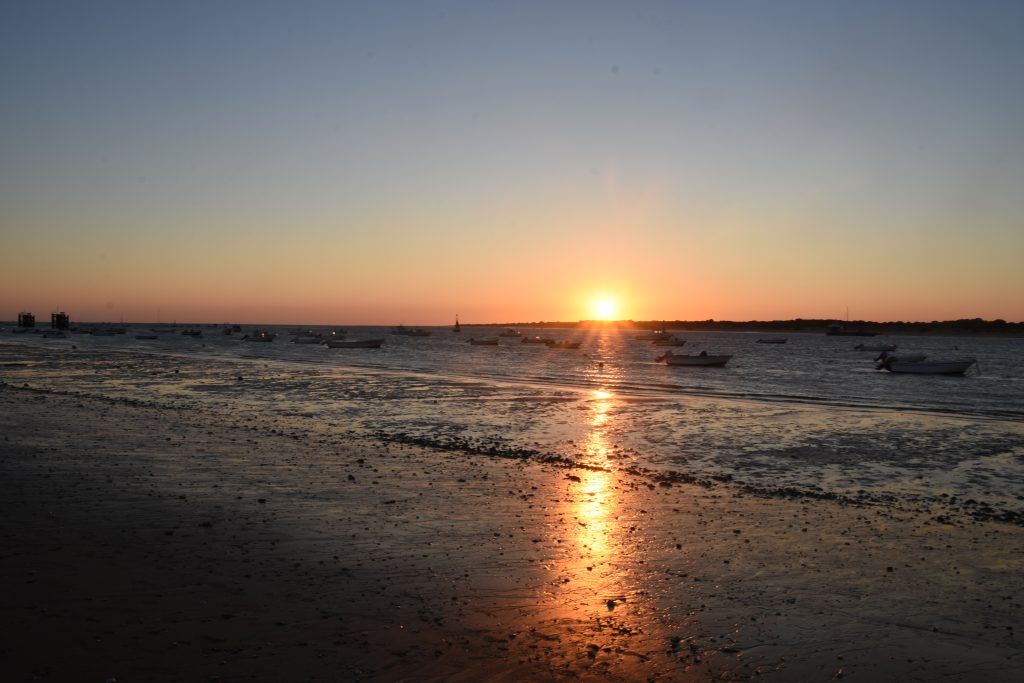 From there our tapas crawl started. First stop El Poma where we had a tapa a 'cuttlefish eggs with langoustines al ajillo' and a glass of 'manzanilla' wine. Next stop, just next door, Casa Bigote  here we had a 'pate de mohama' (dry tuna paté) but worth trying many others !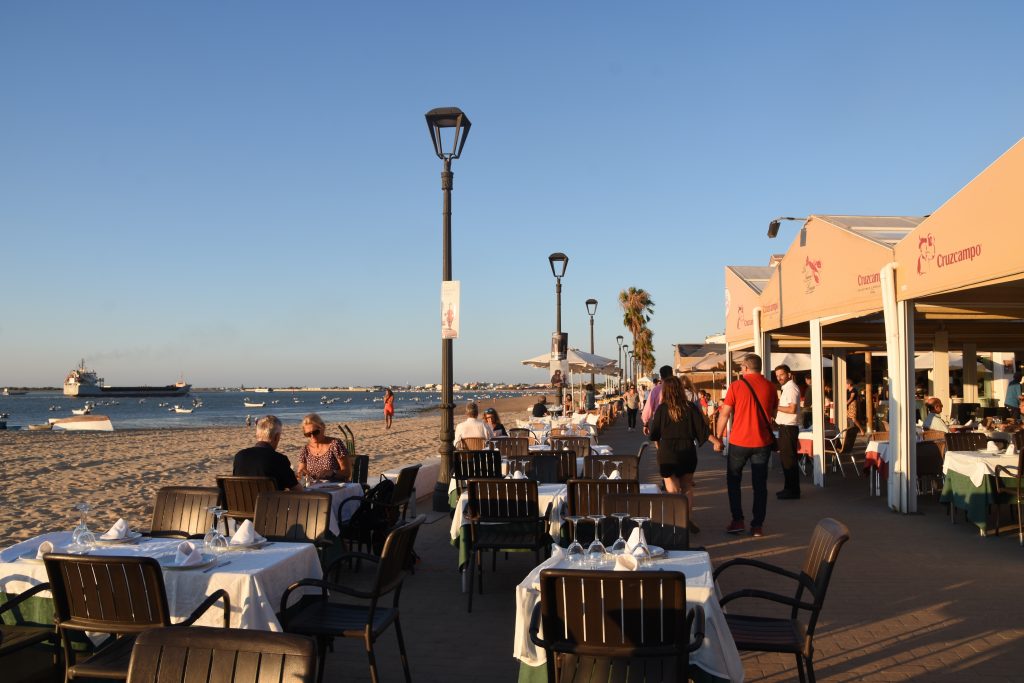 A 15 minutes walk was necessary for our next tapa. Walking towards the old town we entered 'Calle Ancha' (wide street), to visit Lantero . Here we had the famous Langoustines of Sánlucar de Barrameda. Why here? Because is 15 euros cheaper than at bajo de guia!
We then walked towards Bodegas Argueso for the best tapa of the day, 'papas aliñadas' (seasoning potatoes) This tapa is just boiled potatoes with chopped paisley, onion, olive oil and tuna, but the earthy sandy unique taste of these Sánlucar potatoes will take you straight into food heaven!
Next tapa at Casa Balbino 'El templo de las Tortillas de Camarones' (the temple of the shrimp omelette) where you can eat without a doubt the best tortillas in all Andalusia. Legend says even King Juan Carlos I of Spain used to visit Casa Balbino!
Last my new favorite restaurant, Trasiego same owner family as the 'Taberna El Loli'. In Trasiego their son, Lolo, offers same quality food but with more innovative ingredients and skillful presentation. Please don't miss the 'ensaladilla de pulpo' (octopus salad) and 'coquinas de barro' (type of clam with garlic, wine and paisley).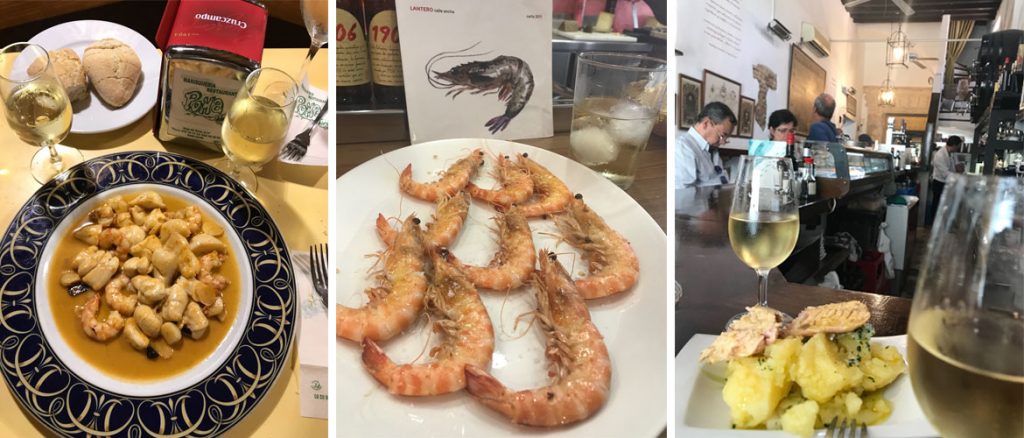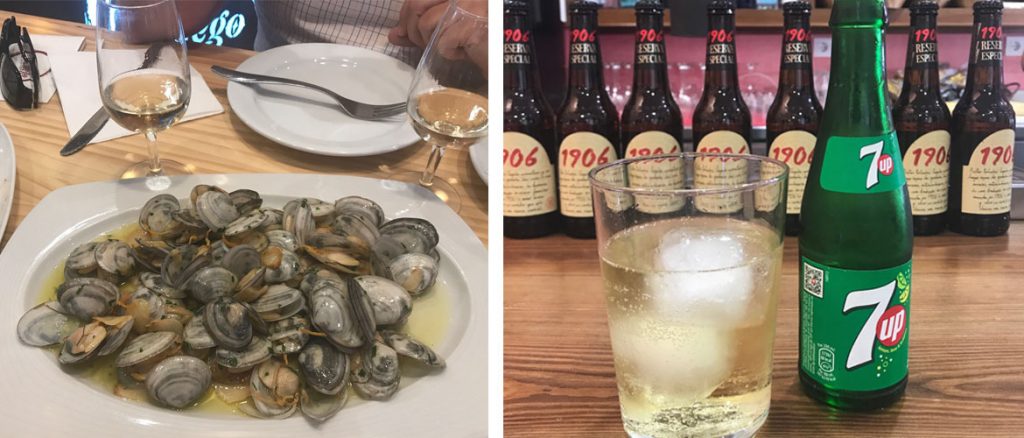 As my favorite Sanluqueño Don Antonio Reyes always says: 'Sánlucar Siempre!' Always Sánlucar!
For itineraries, hotels and services please contact us at info@ndlbeurope.com
Centuries of history
There is much more to Cádiz than its beautiful beaches and 'Playa de la Victoria'. To visit Cádiz is to go back in time to colonial times, the glory of the period reflected in its architecture, splendorous baroque and historical buildings. Is good to know Cádiz was the centre of power in 19th century Spain, for few years even its Capital city (1810-1813) Cádiz even goes back 3000 years, Phoenicians and Romans settlements can be found all over the city.
One day visit
The Cádiz Tourist Board  kindly offered a day trip around the city so after meeting my very experienced lady guide, Luisa Garcia, we head towards our first visit. El 'Mercado de los Abastos' is the fantastic food market and one of the most functional monuments of the city. Here you will find fish, meat, seafood, vegetables super fresh, and the best part? You can buy your catch of the day and take it to Taberna 'La Bombilla' they will be happy to cook it for you!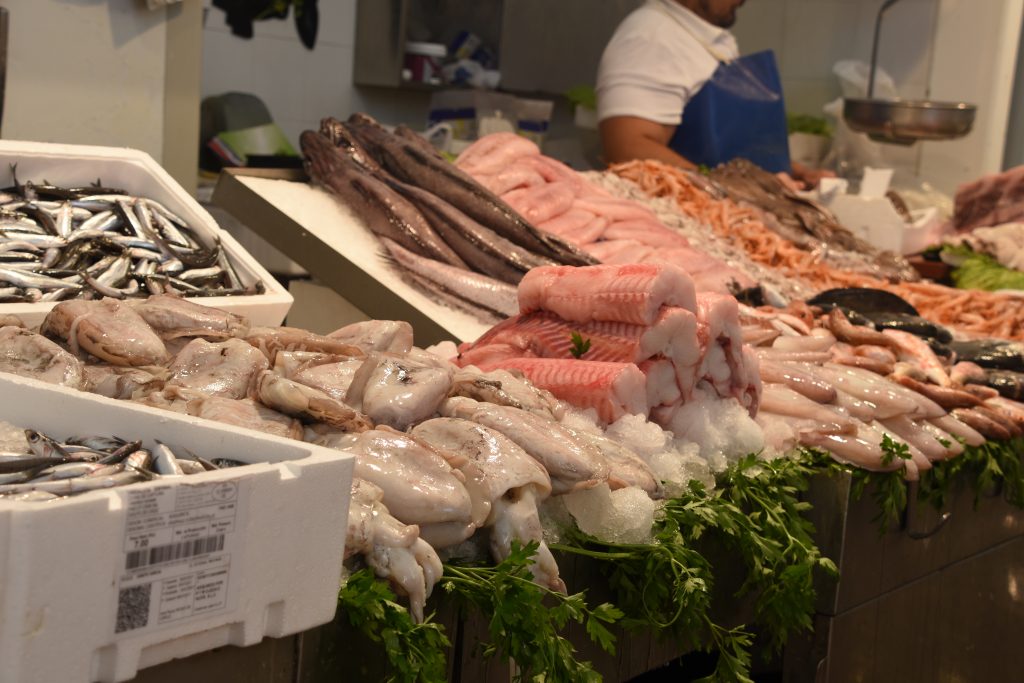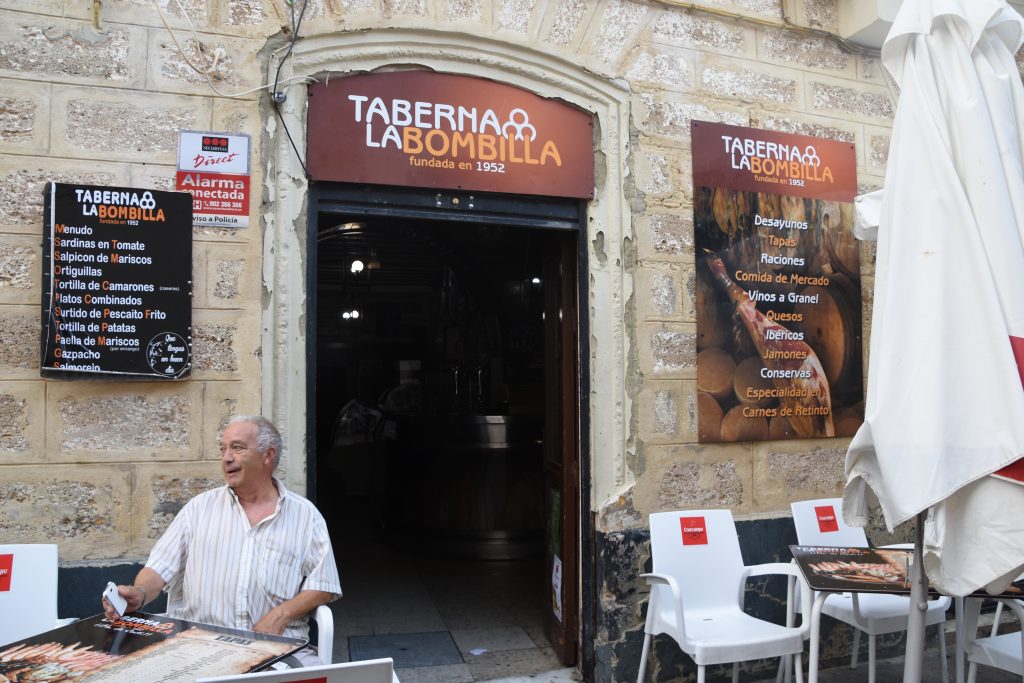 From there to the Roman Theater and Cádiz Cathedral, both monuments quite close to each other in the San Juan quarter. The Roman theater was discovered by accident in 1980 and it was opened in 2015. Here you can see a well preserve Roman amphitheater, the oldest and second large in the world! The cathedral is 'new' dating from the 18th century.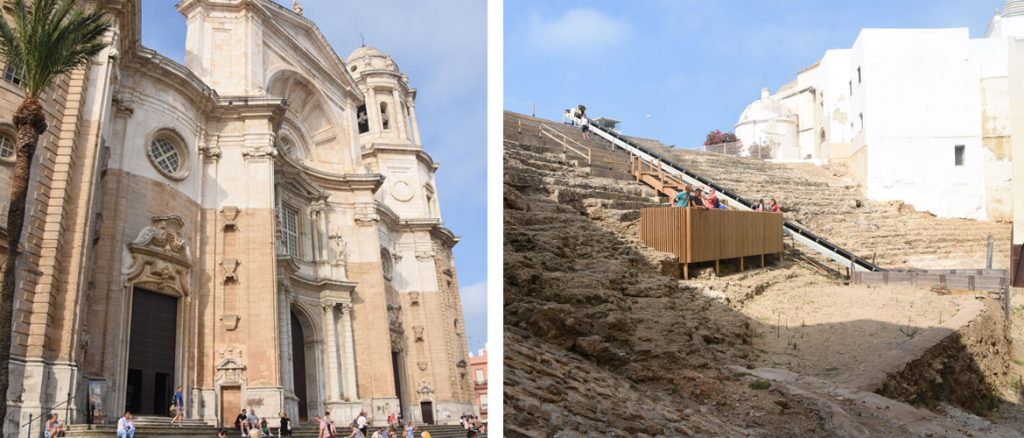 Next it was Yacimiento Gadir, Cádiz Phoenician archaeological site. Gadir was how the Phoenicians named Cádiz and this is a most interesting free attraction. Here you will witness the evolution of the city from its foundation 3000 years ago to now. A 10-min video (Spanish with English subtitles) will introduce you to the site and then you will be able to walk above it. See for yourself what their houses, kitchens and even household goods looked like.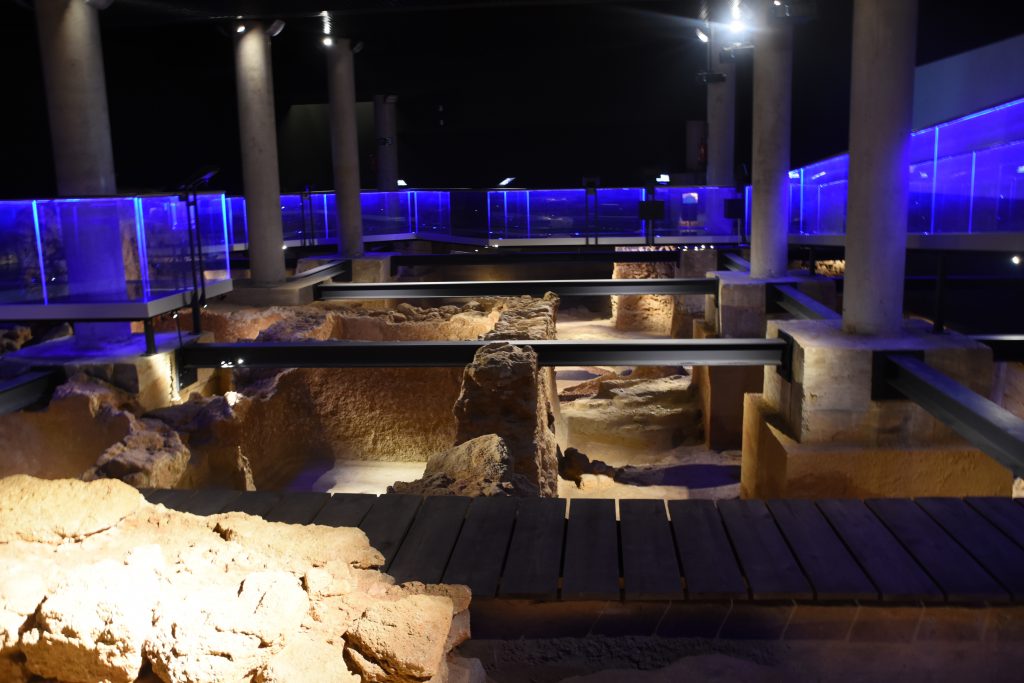 The last visit of the morning was to one of my favorite monuments, the Church of the Oratorio de San Felipe No only a very beautiful and unique baroque church with a most unusual elliptical structure, but a place of extremely historical importance. The Oratory was the place where in 1812 the first Spanish constitution was created and signed but in Colonial times it was here where Ambassadors from all over Latin-America came to discuss the destiny of the new world.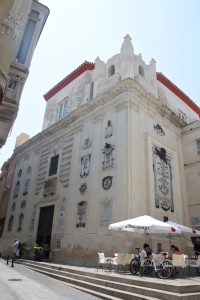 Lunch was probably the best I had in my long trip to Andalusia. We had lunch at the delicious Marmita Centro Restaurant near the Plaza San Antonio. An amazing tasting menu with wines was waiting for us. Prices for the quality quite affordable, you should not leave Cadiz without given this a try!
Our last visit was La Torre Tavira This was the most important lookout tower in 18th Cadiz, as it was in the highest point in the old town. A climb to the top of the tower will offer you the best views over Cádiz, 360 degrees of this beautiful city and beyond! The tower is open all year round,  best time to visit around dusk. The beautiful golden light of 'Costa de la Luz' will allow you to take the most spectacular photos of the city.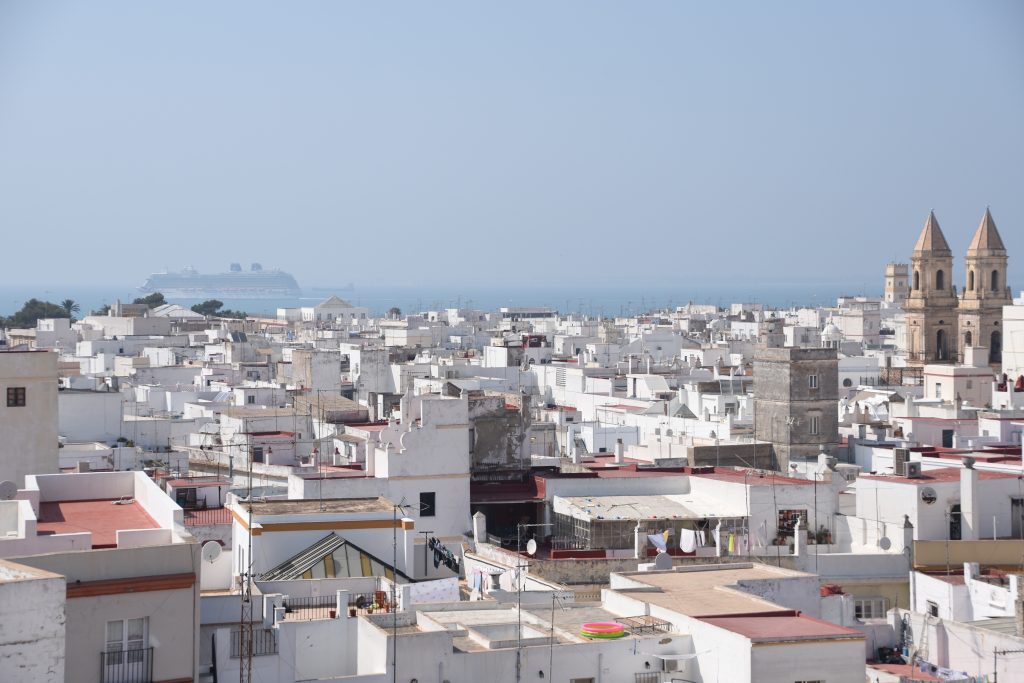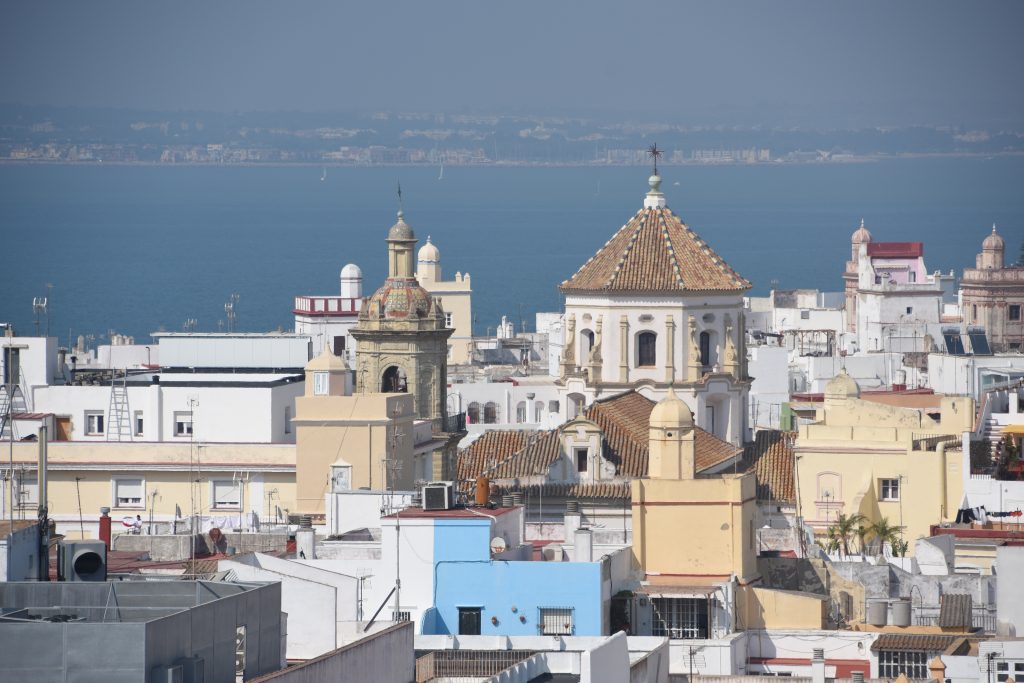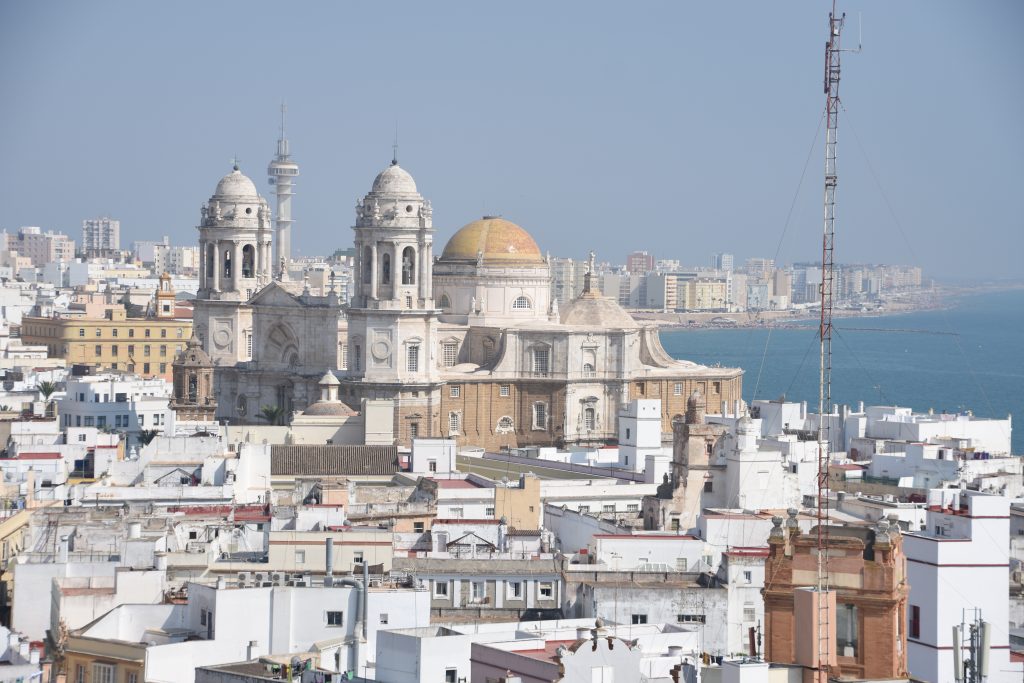 Recommended places to Stay and Eat: El Armador Casa Palacio  La Curiosidad de Mauro Barreiro La Marmita Centro
For itineraries , hotels or services please contact us at info@ndlbeurope.com